Podcast: Play in new window | Download
Subscribe: Apple Podcasts | Google Podcasts | Stitcher | RSS
FEATURE INTERVIEWS:
End of Summer Extravaganza!
This week, we present an action packed episode featuring 6 big time interviews! We'll begin with a full update on the #KibbeLee roll bar upgrade by Garrett Daniels, now in process at RNDFabWorks in northern Kentucky. Following that we'll head to the Roadkill Nights event in Detroit. Detroit, Michigan hosts one of the most famous car cruises on the planet, the Woodward Dream Cruise, and it draws millions of people every year. This episode contains interviews literally from the side of the road at Woodward Avenue on the property of the M1 Concourse. 
Roadkill Nights: It all started years ago when the guys from Roadkill called out Richard Rawlings from Gas Monkey Garage to a grudge match drag race at the defunct Silverdome in Pontiac Michigan. This race, took place on the eve of the 2015 Woodward Dream Cruise and drew a lot of Roadkill fans to the site. The event was so huge that people took notice and thought it should happen again. Of course in the interest of bigger better faster, the simple, but laughable, idea of drag racing on Woodward itself became a reality and a major automotive event was born.
Dodge has always been a supporter of Roadkill Nights, since actual day one, and this year was no exception. They gave MotorTrend series Fastest Cars in the Dirty South star Eric Malone and four YouTube internet stars, Alex Taylor, Tavarish, Westen Champlin, and Throtl a new Dodge Charger, $10,000 and a Hellcat engine to put on a new grudge match. At the reveal press conference they unveiled the builders cars and it was immediately clear that the race was going to be between Alex Taylor and Eric Malone. At one meet and greet the other internet grudge match racers deemed Alex as the fastest in the tent. The drag race was still to come to make that the truth.
Show writer, Scott Stap was able to attend Roadkill Nights and interviewed not only Eric Malone and Alex Taylor from a grudge match side of the event, but he was able to get interviews with some of the top executives at Stellantis regarding the Dodge high performance vehicles. Ashton Munoz is the Dodge Charger and Challenger brand manager, Jeff Gale is the Chief Interior designer for Dodge SRT, and Jim Wilder is the High Performance Vehicle Specialist Manager for Dodge and they were all very happy to talk about cars, horsepower, and design. You could tell they loved their jobs and involvement in this industry.
The Roadkill Nights event featured rides in drift cars, hot laps around a road course track, and meet and greets with internet and television personalities. There were lots of classic muscle show cars in the show and shine area and many vendors turned out to show off new high performance parts. Some show friends were in attendance like Dr Jamie Myers from PRI and Mike Copeland from Arrington Performance, Ryan Brutt The Auto Archeologist as well as Mike Finnegan and David Freiburger from Roadkill of course. Cars raced since morning but on Saturday afternoon the main  action started and the stands were packed with fans eager to see some great drag racing. Only 110 other cars were allowed to join the event and there was $30,000 up for grabs to the winners. The road was sticky with traction and the air smelled of high octane, it was a great day for racing!
If you would like to know more about Dodge products you can check them out at Dodge.com/srt . Also, Eric Mayne (Stellantis Media Manager) was able to get me a link to more information on the transmissions that Jim Wilder was talking about and you can find it on the Stellantis media site here.
Thanks Garrett!
-Rob Kibbe
p.s. The Holley Moparty is coming up, and registration is STILL OPEN! Visit
http://bit.ly/KAFS_Holley_Events
to read up on the events. Book your vacation time off work NOW!
======================================================
This interview sponsored by our pals at National Parts Depot – your premier source for muscle car restoration parts!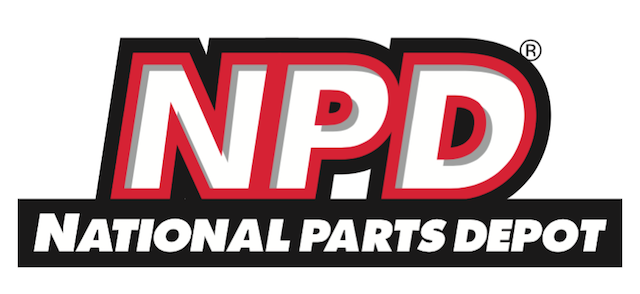 ======================================================
We're proud to say that this segment is sponsored by the fantastic muscle car and hot rod wiring supply company, Ron Francis Wiring, and we're very appreciative that they are our show sponsor!
Thanks, Ron Francis!
======================================================
Don't Forget the  Vintage Air Summer Special! 
Vintage Air are the inventors of high performance air conditioning, and provide systems for Street Rods, Muscle Cars, and Classic Vehicles.
More info is available on the website as well!
======================================================
Pictures from Roadkill Nights