Podcast: Play in new window | Download
Subscribe: Apple Podcasts | Google Podcasts | Stitcher | RSS
FEATURE INTERVIEWS:
Rick Schmidt: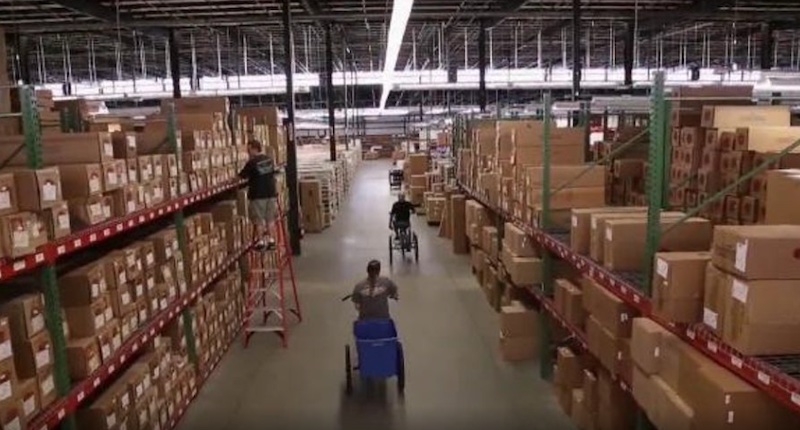 It is August, time for football to resume,  and time for another no holds barred Ask Rick interview with Rick Schmidt! This time (in addition to another fun nitpick through eBay car listings) we delved into the topic of "free shipping." Even further, the actual costs of shipping and receiving of large orders, small orders, freight orders, damage returns, and the like. You may be shocked to hear it….but the "free shipping" on those parts you bought online didn't actually have a free ANYTHING!
Amazon, Zappos, and other huge fulfillment sources have gone a long way to support the idea that "free shipping" is both real and attainable. Rick laid out the realities though (in detail) to show that the customer actually pays every penny…..but on very small orders the supplier may still have to take a loss anyway.
He did point out that NPD does a lot of sales over the counter and those customers would not normally have to pay for shipping costs. If they were, the in person customers would (in a way) actually paying for everyone else's "fake free shipping!" Confused yet? Long story short, if everyone were simply willing to pay their actual shipping costs for their own orders instead of chasing the false realty of free shipping, then prices would actually go down across the board and in most internet buying situations. Kaboom!
You can find out more about NPD at the website National Parts Depot, or on social media via https://www.facebook.com/NationalPartsDepot or on Instagram.com/npd_nationalpartsdepot
Thanks Rick!
-Rob Kibbe
========================================
Kibbe's New Invention: The Magic Tee
And now for something completely different. Rob and his buddies spent the last ten years creating, designing, testing, investing, patenting, and everything else it takes to bring a new product to market. It's called The Magic Tee….and it's for baseball and softball training. Seriously. It has nothing to do with cars at all….but the process of bringing a product (and business) to market is something we all need to know about. The full story is in this episode….and by all means, visit www.magictee.io and buy one for everyone you know!
========================================