Podcast: Play in new window | Download
Subscribe: Apple Podcasts | Google Podcasts | Stitcher | RSS
FEATURE INTERVIEWS:
Rick Schmidt:
Build your own Fire Am Or A VSE Cheverra Racer
Rick Schmidt is back for our ever-popular "Ask Rick" segment this week and we discussed two different "Pro-Touring" cars in the NPD warehouse that were developed and created by Pontiac engineer Herb Adams. Specifically, the "Fire Am" Firebird and the "Cheverra" Camaro. Interestingly enough though, when these cars were created….there was no such thing as the phrase "Pro-Touring" at all. That phase would not enter the lexicon for at least another 20 years or more. These cars are rare, fast, and fun….and were developed in the late 1970's! Here's the fully story.
In the mid 1960s road course racing was starting to get big and the big three were taking notice of the activity. Pontiac, as a performance leader, knew they had to do something about it. In the early 1970's Herb Adams was a Pontiac engineer and decided to modify his wife's 1964 LeMans to take it racing – the in the Trams Am series! This car was the (now) legendary "Gray Ghost" that nearly humiliated the factory teams on the Trans Am circuit. Herb bought it initially for his wife to drive daily (and she did). Conclusion: Herb knew what he was doing and could make cars handle.
Later on in his engineering and racing career at Pontiac, he was commissioned him to build a set of race cars to use in a celebrity racing event. This event was later cancelled but since he had already engineered and built the cars he wanted to make them available for customers. Pontiac gave him the go ahead to keep building the kits and parts so Firebird owners could make their cars faster and better handling. He then used his company, VSE to build the kits and went into full production on the "Fire Am" package for the Firebird. Just to prove the mods were worth it, Herb drove a Fire Am to the 24hours of Daytona and then used it in the race unchanged. This caught the attention of Goodyear who offered to sponsor him the next year.
Herb worked hard over the next year to produce his next race car, the Cheverra Camaro. It utilized his VSE suspension kits from the Fire Am and his own body modifications to build an even better racer for his next trip to Daytona. He once again drove it to the race, entered the event, and then proceeded to blow out a tire and hit the wall during qualifying. Herb fixed it later and used it at many other races across the country and firmly established the Cheverra's place in history. Many people consider this vehicle as the start of the Pro-Touring movement and there is a huge cult following even to this day.
There is a lot of interest in both the Fire Am and Cheverra and it was even featured in a recent Hot Rod magazine. Facebook groups and websites still talk about the originals and many people have been creating their own custom cars using these parts. NPD actually teamed up with Herb Adams and VSE to exclusively license official parts for the Fire Am and the Cheverra which you can find on the NPDLink website. You can LITERALLY build your own Cheverra!
You can find out more about NPD at the website National Parts Depot, or on social media  Twitter.com/npdlink. If you would like to "adopt" (for a slight rehoming fee) the Cheverra you can contact Rick at the NPD headquarters.
Thanks Rick!
-Rob Kibbe
======================================================
This interview sponsored by our pals at National Parts Depot – your premier source for muscle car restoration parts!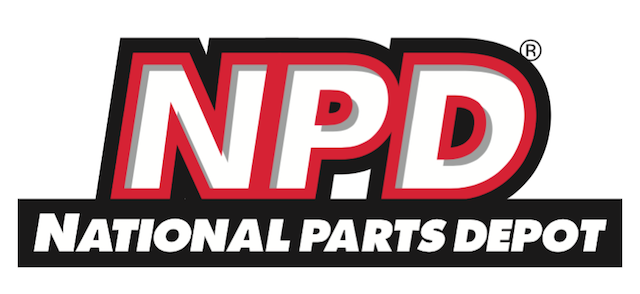 ======================================================
Presented with Good Guys!
As announced in this episode, we're working with GoodGuys this spring to promote their upcoming car shows and autocross events! Of note to many will be the all new "Challenger" class at the autocross, which is a replacement for the old "Hot Rod" class. Full details are on the GoodGuys autocross website as well here: https://goodguysax.com.
Upcoming events include:
Goodguys 2nd RaceDeck Salt Lake Nationals May 21 – 23, 2021 Utah State Fairpark
**Use Our Custom Link for Signup Discount!**
www.eventbrite.com/e/138872376015/?discount=GGMUSCLE