Podcast: Play in new window | Download
Subscribe: Apple Podcasts | Google Podcasts | Stitcher | RSS
FEATURE INTERVIEWS:
Garrett Daniels:
How To Survive, Adapt, and Thrive Your Off-Road Fab Shop Dream Business
This week, we get a chance to catch up with a previous guest and friend of the show Garrett Daniels. When I interviewed Garrett three years ago in episode 351, he was just starting out on his own trying to make a business out of his passion of fabrication. Specifically, he wanted to specialize in roll cages and off road suspension for the trucks he loved most. Since then many things went well, some things became "difficult learning lessons", but it all helped him to adapt and thrive to where he is today!
Three years ago Garrett was working on making "G-Force Off Road and Racing Fabrication" a great business and he was pouring a lot of sweat and tears into  building a customer base. Unfortunately, the reality was that there just was not enough demand for that kind of work in his area. In other parts of the country there are large populations of racers and off roaders that are looking for roll cages and the kinds of modifications he was targeting so he had to start taking jobs that he did not necessarily like to do. The final straw was doing a job for just the wrong customer that ran into issues. Said customer immediately took to the internet to trash his business and it was a devastating blow.
Garrett's new business RnDFabworks was born from this struggle, lessons learned, and perspective. His new target is a whole lot of everything that has to do with fabrication, including anything from industrial welding to mobile fabrications and repairs. Some are automotive in nature, but many are simply commercial needs for manufacturing plants in his local area. These (sometimes) not so glamorous jobs pay really well and they allow Garrett to do the odd roll cage or custom vehicle and have fun making things he likes. 
Right now in Garretts garage, he is working on a 1964 Sweptline Dodge pickup. He drove this truck for awhile but did not like how it drove and was not the most reliable vehicle in the world. When the engine finally failed he knew he had to do something different. Garrett jumped on the internet and started looking around CoParts, the accident damaged vehicle auction site, and the first vehicle he bid on, he won! He brought home his newly purchased 2011 Dodge Ram 4×4 with 5.7 Hemi and took the body off. He is now in the middle of massive amounts of fabrication to make the old sixties body fit the new third gen Dodge drivetrain and frame under it. It is still a work in progress but it will be very interesting to see the results when he gets it done.
You can find out more about Garrett and his fabrications on the web at RNDFabworks.com, on Instagram @RNDfabworks, or just send him an email GDaniels@rndfabworks.com
Thanks Garrett! We will be talking soon.
-Rob Kibbe
======================================================
This interview sponsored by our pals at National Parts Depot – your premier source for muscle car restoration parts!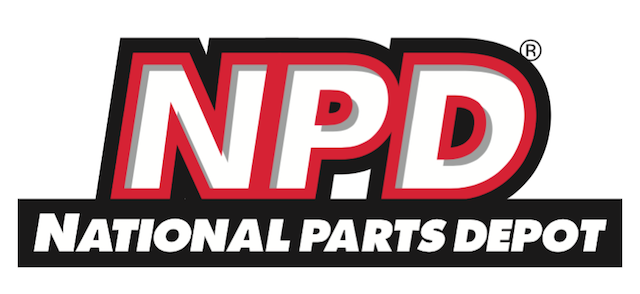 ======================================================
Presented with Good Guys!
As announced in this episode, we're working with GoodGuys this spring to promote their upcoming car shows and autocross events! Of note to many will be the all new "Challenger" class at the autocross, which is a replacement for the old "Hot Rod" class. Full details are on the GoodGuys autocross website as well here: https://goodguysax.com.
Upcoming events include:
Goodguys 11th FiTech Fuel Injection Spring Nationals April 16-18, 2021 WestWorld of Scottsdale
Goodguys 6th Griot's Garage North Carolina Nationals Presented by Griot's Garage April 23-25, 2021
**Use Our Custom Link for Signup Discount!**
www.eventbrite.com/e/138860897683/?discount=GGMUSCLE
Goodguys 2nd RaceDeck Salt Lake Nationals May 21 – 23, 2021 Utah State Fairpark
**Use Our Custom Link for Signup Discount!**
www.eventbrite.com/e/138872376015/?discount=GGMUSCLE