Podcast: Play in new window | Download
Subscribe: Apple Podcasts | Google Podcasts | Stitcher | RSS
FEATURE INTERVIEWS:
Damon Sampson:
Why MAST Motorsports is the LS and LT Powerhouse!
In the past 15 years many engine companies have come and gone, but Horace Mast's "MAST Motorsports" became the go-to place for many top builders and racers to source their extra hot LS engines (and today, LT engines). While nothing speaks higher than customer loyalty, I really wanted to know why – who – and how MAST was, what specifically they were doing, and why they are so revered. In today's interview with MAST's own Damon Sampson I finally got my answer!
Damon Sampson works at MAST Motorsports as the sales and tech guru and otherwise known as a jack of all trades. Some have called him the walking wikipedia of all things LS and LT related. He is a born and bred Texan that grew up around motors and getting his hand dirty. In 2008 Mast brought him a project to figure out and they were impressed enough that they hired him and he has been there ever since.
MAST Motorsports is named for it founder Horace Mast, a Texas A&M grad and super smart engineer. His love for making this work – and work better – is what led to the development of the company.
Damon said the he is a very engine focused person that loves to be at the dyno working and designing to get every bit of power and quality he can. You can find this difference in the products they sell. For example the in house MAST designed, cast, and machined LS aluminum head is actually six pounds heavier than the OEM version due to beefing it up in the areas it needs more strength to be a high quality part worthy of the MAST name.
They also sell original equipment parts that have been massaged and modified to bring out the best in those parts as well under their "Factory MAST" line. These parts are a great option for those looking for an upgrade at a more affordable price point.
With all of his years working with LS engines, Damon has answers to all of the burning LS and now LT questions for us and customers. He has setup and run over two thousand LS engines on dynos trying out different combinations and learning what makes the power and what is best for different situations. This helps MAST customers as he has experienced almost every intended purpose and can help you with your next project. 
Mast Motorsports offers a full line of products for both LS and LT engines. Under the Factory MAST line they even sell LST port injected LT conversion products (see the picture in this article of Brian Hobaugh's engine). These are good for the person wanting to upgrade to new engine styles but are still apprehensive about direct injection.  Damon said a surprising advantage to LT products is actually cost. The LT products are cheaper, especially when it comes to upgrades. Even truck engines are higher horsepower and very attractive to hot rodders. The L8T truck engine has many advantages and Damon walked through one potential combination on that engine and how an LT can be configured as a port injected stroker engine for less than an LS.
The real secret to MAST Motorsports however is that what you see on the website….isn't the whole story. You BEST bet is to call them directly, share your application, and work together to find the best solution for your car, truck, race car, airboat, etc. In the case of my Chevelle Damon gave me several recommendations – only one of which was really an "off the shelf" variant from the website. 
You can find out more about MAST Motorsports and the selection of LS and LT parts at MastMotorsports.com or follow them on Facebook.com/MastMotorsports or Instagram.com/MastMotorsports. They also produce some funny and informative videos on Youtube.com/user/MastMotorsports. You can call them at 1-866-551-4916 or Email at info@mastmotorsports.com .
Thanks Damon for the amazing LS and LT information!
-Rob Kibbe
======================================================
This interview sponsored by our pals at National Parts Depot – your premier source for muscle car restoration parts!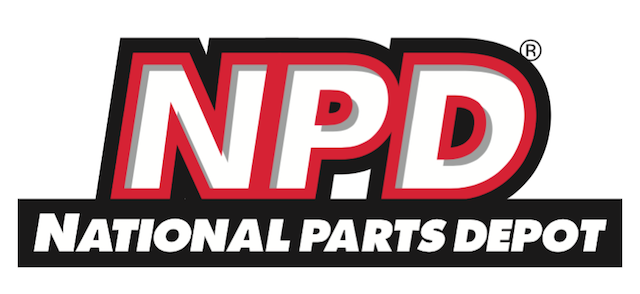 ======================================================
Presented with Holley!
Do you have a Jeep – old or new? Holley has a complete line of GM Gen-V LT engine swap products specifically designed for the 1987-1995 Jeep Wrangler YJ. These parts work together for a trouble free installation with ideal drive-train geometry & component clearances. If you'd like to read up on an "off the path" install of a 5.3L LT engine into a killer Jeep CJ-7, click here to read more on Holley's Motor Life. It's fantastic!
======================================================