Podcast: Play in new window | Download
Subscribe: Apple Podcasts | Google Podcasts | Stitcher | RSS
FEATURE INTERVIEWS:
Joe Weldon:
Buying A New C8 Corvette
This weeks interview is very special and very different from my normal routine. I got to hang out with my longtime friend Joe Weldon and experience the purchase of a lifetime with he and his family; a brand new mid-engine C8 Corvette, delivered to him at the Corvette Museum! 
Joe is an aeronautical engineer and a car guy at heart. He said he did not get to grow up around fancy cars like Porsches or Lamborghini's and Ferrari's but he really liked the European vehicles like those anyway. His father has had a white with red interior 1960 Corvette for many years and it is an NCRS Top Flight rated car. Joe said he got to drive his dads car at his wedding and remembers the parades and other events where it was around as a kid. He has many great memories of his dad and that car. 
Fast forward to a year ago and the release of the new mid engine Corvette. Joe fell in love with the spectacular styling and it's slick body lines, and loved the idea of a mid engine sports car. He started checking it out and saw the new Vette was an outstanding value with amazing features at a fraction of the price of the Euro cars he liked. The deal was sealed when he figured out that 2020 was exactly 60 years after his dad's 1960 Corvette was built (60 years later – get it?).
He called the local dealership to find out if he can get his hands on one and was told he could sure have one….and it would only cost him $12,000 OVER MSRP. Being a self respecting car guy, even the thought of paying retail hurt and he needed to find a way to get that price down. A friend referred him to the number one sales man in the country, Corvette Specialist Mike Furman at Criswell Chevrolet in Maryland. He started negotiating and found out that the lowest he ever was going to get his dream for was MSRP and Joe figured he could live with that. He put a thousand dollars down to hold his build spot and the fun began.
The ordering process was a bit different especially since Criswell was in Maryland and had to be completed over the internet, by mail, and over the phone. When the COVID pandemic hit it delayed his order significantly, to the point that actually receiving a 2020 model car wasn't going to happen. He had the option to cancel the order but gambled that the car could still be built in 2020 and pushed forward. As he browsing through the multitude of options and making his wish list he called on his friends to help him make decisions. He chose many options based on his dad's car as this is was to be a similar "60 year later" vehicle. He and his dad had fun talking about all things new Corvette. The deadline came in November 2020 and he had to have his choices finalized before GM agreed to build it for him. 
Joe invited me to come along and be part of the excitement of picking up the Arctic White dream machine and we recorded this interview at a hotel we stopped in on the way home. It was great to be a part of this car guys wish and see my friend Joe pick it up. His boys think it's a rocket ship. They're right.
Thanks for bringing me along Joe!
-Rob Kibbe
======================================================
This interview sponsored by our pals at National Parts Depot – your premier source for muscle car restoration parts!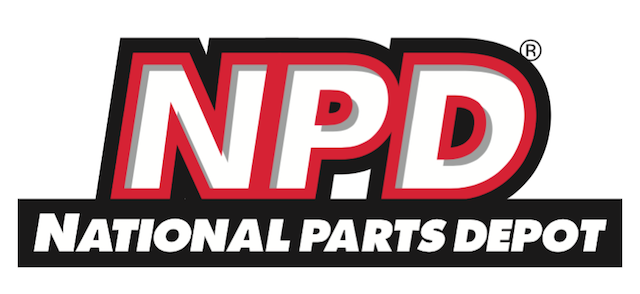 ======================================================
Presented with Holley!
If you have a junkyard 4.8, 5.3, or 6.0 Gen III or IV motor begging for more power, the winner will receive everything they need to transform their unassuming junkyard jewel into a firebreathing Sloppy Mechanics masterpiece capable of making more than twice as much power as it would in stock form. Sloppy Mechanics Sweepstakes includes: #300-621BK Holley Modular Lo-Ram EFI Manifold LS1/2/6 #550-932 Terminator X Max 24X/1X EV6 LS MPFI Kit with DBW Throttle Body Control #553-112 Holley EFI 6.86" Pro Dash #8510HKR Hooker Blackheart LS Turbo Exhaust Manifolds Snake Eater 1000cc/min, 96lb/hr@43PSI Injectors VSR Next Gen 7875 Billet Turbocharger Approximate Retail Value: $4,336.79 Enter by March 1! Click here to enter: http://bit.ly/TMCP_Holley_Sloppy