Podcast: Play in new window | Download
Subscribe: Apple Podcasts | Google Podcasts | Stitcher | RSS
FEATURE INTERVIEW:
Chris Holstrom – Making the Business Run Right
This weeks interview is with Chris Holtrom, longtime friend and many time repeat interviewee dating years back to TMCP Episode #50. Chris is also famous as the owner and namesake of Chris Holstrom Concepts and the creator of many show winning automotive creations at huge venues like SEMA.
Just recently we asked him on The Kibbe and Friends Show (K&F Episode 159) to discuss the experience of his entire family contracting COVID-19! It was a remarkable insight into his realities of it all. At the end of that long interview he dropped a tiny comment about changing his entire business from a fun but (at times) consuming job into a highly profitable and life-fitting business! And then "with that bombshell, goodnight!" the show ended. I knew in that second that Chris was coming back on to explain himself. This is that show, and believe me it is amazing! If you own a shop, a business, or would like to this may just be revolutionary for you.
Chris started Chris Holstrom Concepts in 2009 and immediately made several choices that would later become "learning experiences" he would reflect upon to change later, including naming the business after himself! At the time he planned on only having himself and one or two other people helping him but like all best laid plans that quickly ran out of control. At one point the business boasted double digit numbers of employees and over a million dollars in revenue but also showed a quarter million in losses. It was immensely rewarding and yet immensely frustrating. Each year he hopes to "grow his way out" of the problem…but each year both the plusses and the minuses just got larger in scale. He knew something had to change.
Eventually a series of books and introductions led to a discussion with an automotive service business consultant in California. The consultant opened his eyes toward many areas with the BIGGEST focus on being that of realizing that to concept of "you can't charge for every hour you work" was a farce. It really came down to enforcing customer qualification, procedures, and (painful or not) realizing that being the lead car builder wasn't the end goal. He now has processes put in place for everything including how and where to put away the vacuum! After all of the work on rebuilding and restructuring his business Chris now enjoys a healthy profit margin, happy employees, and the ability to take a vacation when he wants….which is why he build the business in the first place.
If you would like to contact Chris you can email him at chris at hotrod-repair.com. You can also find out about Chris Holstrom Concepts on the web ChrisHolstromConcepts.com, or at Facebook.com/ChrisHolstromConcepts. The personalized help that Chris needed came from "DRIVE" consulting and you can find them at Driveshops.com. The book Chris talked about, "Profit First" can be found at ProfitFirstbook.com.
Thanks for in depth explanation of the amazing turn around Chris!
-Rob Kibbe
P.S. The MOPARTY is happening September 18th thru the 20th and the whole gang from Kibbe and Friends and The MuscleCar Place will be there – Kibbe Lee included! You can find out more about it at Moparty.com.
======================================================
This interview sponsored by our pals at National Parts Depot – your premier source for muscle car restoration parts!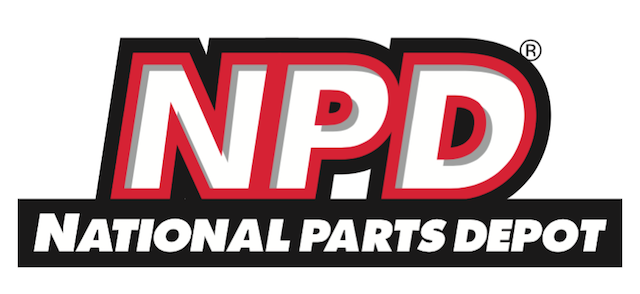 ======================================================
"Ask Rick" with NPD's Rick Schmidt!
In this month's Ask Rick I asked about Hurricane preparedness and what he does at home and with the NPD warehouses to be ready for horrible winds and rain. Being in Florida Rick and NPD are ready for most of what the weather can throw at them. He said since Florida gets hit with these quite often most buildings are designed to withstand the gales and are even made to reduce "lift". A little forethought and planning can go a long way.
I also asked about the cover cars on the catalogs and was surprised that many cars have been on multiple covers! Rick said that some cars even digitally had the color changed to make it look like a different vehicle. Some are photographed in a classic full width shot and then later as a super close up  showing many details the designers made into the vehicle. He said if they cannot find a customer vehicle to use on the cover he will pull a car or two out of the NPD collection.
Also in this episode with Rick; another fun run of eBay car picks!