Podcast: Play in new window | Download
Subscribe: Apple Podcasts | Google Podcasts | Stitcher | RSS
FEATURE INTERVIEW:
Blane Burnett – In Depth Moparty Preview!
This weeks interview is with friend and supporter of the show, Blane Burnett, the Events and Content Manager at Holley Performance Products. Holley has announced a brand new all MOPAR event in September called "MOPARTY" and I asked Blane to give the full scoop on what's planned. Here's my short summary: if the Chrysler Pentastar is important to you, it's going to make your dreams come true!
Blane has been on the show multiple times and is always an exciting person to talk to, both because of his career and for his love of action. He said he originally wanted to be on the media side of the automotive world when he started out, but after getting the job at Holley he now gets to work with most of the people he would have in those publications and directs the content of the story anyway!
For years, Holley has produced some of the most amazing LS engine based gatherings ever. Holley LS Fest is something GM power lovers look forward to every year and draws thousands of automotive enthusiasts. Last year they started the  Intergalactic Ford Festival that was open to all Ford powered vehicles. Following the idea of the LS Fest, the Ford only event was a huge success with many happy fans attending the show.
This year they triple down on the brand specific idea with the "MOPARTY", a MOPAR only event to satisfy the Pentastar geek in the rest of us. This event is only open to vehicles under the MOPAR blanket but that is a very open definition. If it is powered by a MOPAR engine or it is anything that Chrysler owned in the past, present, (or future?) it is more than welcome to attend this event. This covers all of the classic Chrysler brands like Dodge, Chrysler, Plymouth, Jeep, AMC's of all ages and maybe some Fiats or Maserati's?? There will definitely be Chargers and more than a couple of orange ones. There are even plans to have one fly the most famous MOPAR of all sometime during the weekend.
I asked Blane about some of the activities at the MOPARTY event and he had quite a long list. There will be many ways for attendees to use their vehicle and actually learn driving and handing of their chosen ride. Many people buy classic cars to enjoy and drive but at the MOPARTY they can push the limits of their driving through autocross, drag racing, speed stop, and even an "Australian Style Burnout Contest". There will be no lack of things to see and do with your MOPAR based car, truck, or SUV.
The MOPARTY is happening September 18th thru the 20th and the whole gang from Kibbe and Friends and The MuscleCar Place will be there – Kibbe Lee included! You can find out more about it at Moparty.com.
Thanks for the great information, Blane! See you in September!
-Rob Kibbe
======================================================
This interview sponsored by our pals at National Parts Depot – your premier source for muscle car restoration parts!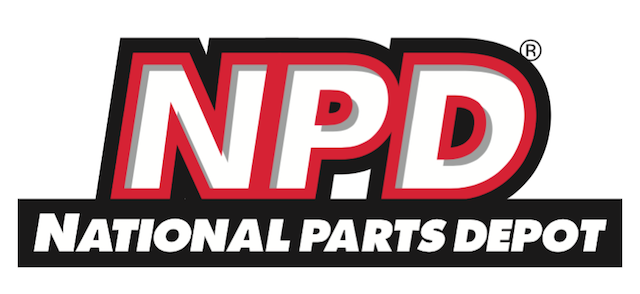 ======================================================
"Ask Rick" with NPD's Rick Schmidt!
In this month's Ask Rick I asked his opinion on the new Bronco! Rick said even before he knew it had been released his wife wanted one. It looks like they have knocked this one out of the park. I asked about the lack of a V8 option and he said it was actually a good thing for off road as you don't need to lose your traction from too much horsepower. It seems like the Bronco is what Ford was throwing all of it's research dollars at and the Ranger was an afterthought. Never one to pull punches, Rick was very upbeat on the Bronco and figures Ford has a hit on it hands with this one.
Also covered in this segment with Rick: three fun and affordable Japanese classic vehicles you could buy, enjoy, and flip!