Podcast: Play in new window | Download
Subscribe: Apple Podcasts | Google Podcasts | Stitcher | RSS
======================================================
FEATURE INTERVIEW:
Carl Gerst – Gerst Tubular Suspension Systems
Carl Gerst is an Iowan who makes Pro-Touring MOPAR suspension systems…..but the reason why is a tale as old as time; man has a car that won't do what he wants it to do, man then invents parts to solve the problem, then man is approached by others to do the same for them!
Carl grew up around Mopars and developed a love for the cars but knew he would never be able to afford to buy one the way he wanted it. He decided to start building his own design based on his experience around cars and dirt track racing. He admits that "left turn racing" is not how he wanted the car to handle but it was a great starting point. He laid out everything and did a lot of trial and error engineering to make it work out right. At the 2014 Mopar Nationals when he was showing off his creation, he met up with Rob Wolf of the Mopar Collectors Guide who then featured an article on the design. This started Carl down the road to producing his design for other people.
In the Mopar world there is a lot of enthusiasts that really want to make their cars handle better. The Gerst suspension fills that need without compromises that other kits have. Carl said that this is NOT a restoration frame, or even anywhere close to a stock replacement. This is a performance upgrade for your car or truck.
He has been able to reduce or remove the resistance in the suspension components and that allows it to react to changes in the road. This translates directly to better handling and better weight transfer. There are also many modern features like rack and pinion steering, coil over shocks and optimized joints and sway bar. Many of the parts are made by the performance companies you know and love, just put together in a total package for easy installation.
If you would like to know more about Gerst Suspensions, you can check out the webpage at GerstSuspensions.com or on the Facebook Gerst Suspension Group at Facebook.com/groups/923587124369412.
Thanks for the great interview
-Rob Kibbe
======================================================
This interview sponsored by our pals at National Parts Depot –
your premier source for muscle car restoration parts!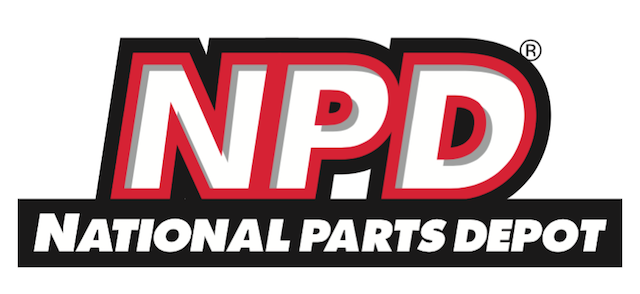 ======================================================
This episode also features the  Vintage Air Summer Special! 
Vintage Air are the inventors of high performance air conditioning,
and provide systems for Street Rods, Muscle Cars, and Classic Vehicles.
More info is available on the website as well!
======================================================
Presented with Holley!
Holley is the official EFI source for Kibbe and Friends and is the PROUD sponsor of this episode! Their Terminator Stealth system on my General Lee is killing it. There's a BRAND NEW MOPAR EVENT listed on their website that you need to save the date for as well: Sept 18-20 in Bowling Green, KY. Hint – there's a General Lee jump!