Podcast: Play in new window | Download
Subscribe: Google Podcasts | RSS
Subscribe in iTunes 
Listen on your Smart Phone in Stitcher!
======================================================
FEATURE INTERVIEW
Well, as I eluded to in my 2013 Chevelle Update #1 post a few weeks back, much has been happening in the world of the Chevelle build…..so much so that I decided to fly down to New Mexico and visit my pal Jeff Allison and the car for a couple of days to get all caught up!
While we were at it I thought making a full blown podcast episode of it was in order, so in this episode you'll hear the full recap of our time on the car, fairly late at night, all recorded in the Allison Customs shop with the bay doors open (complete with crickets in the background).
While I'll leave the bulk of the details to the podcast show itself, the goal of this trip specifically was to do final fitment of a few items that actually required me to be there. We took the time to fit the steering column, driver's seat height, and the crossbar of the roll-bar (where the race belts will mount) all in one shot, and checked clutch, brake, and accelerator fitment as well.
To do all of those things really required getting the drivers door on the car, which first meant  getting a fender on the car as well (so I could see where my elbow would end up when I rest it on the door with the window down…..which I'll do a lot).
While there, the first thing we tackled was to drop the frame on the chassis (something I've never done), and while we found a few minor fitment issues while doing that it's nothing that couldn't be solved quickly. Jeff has the entire underside of the body done, complete with extra plated areas for seat mounts and race belts, undercoating, and everything!
Body wise the metal work is about 80% complete at this point. There are a few small areas of rust repair to complete inside the cowl and windshield area, but other than that the bulk of the major body fabrication is done.
The last thing we did during our trip was to start playing around with wheel and tire fitment. The rear wheel tubs have been widened by about 2″, and Jeff had already rolled and welded up the wheel lips. The wheel tubs themselves now have more than enough room at this point to accommodate a 335mm wide tire.
However, while the frame has been narrowed significantly to accommodate a larger tire, it was built to to size a 295mm wide tire specifically so that's likely what we'll run (a 305mm will fit as well I'm sure, but the the BFGoodrich Rival tire that I'd like to use doesn't currently come in that size for an 18″ wheel ).
On the front end we used a wheel tire and offset to to measure a few things, and we concluded fairly quickly that a 245 wide tire with the wheel offset we have in mind is about as big as she'll go – simply so turning wheel clearance isn't an issue. The tire, wheel, and offsets we used were all provided to us by Detroit Speed and Engineering as part as part of their suspension system (and the offset is a major factor that is designed into the suspension), so that was a good starting point to have.
We have an idea that we'll run by Detroit Speed and Engineering about modifying their sway bar to accommodate a larger tire, and if it looks like a solution we'll do it. Just for fun we did stick a 295 in there just for fun, and it looked AWESOME…but couldn't turn very much.
Long story short, Jeff has built an amazing car, and between the two of us we can't wait to see if finished and displayed at the 2013 SEMA show! Working with Jeff is like working with Chuck Norris on Red Bull – it's comforting, scary, and insanely fun all at the same time! I'm confident that we'll get it done, and am still strongly committed to avoid using debt to do it.
Here's a little video that I shot from the drivers seat. I had a goal to drive the car by May 15, and Jeff made it happen. Sort of. 🙂
-Rob Kibbe
======================================================
Chevelle Build Sponsors
======================================================
This interview sponsored by our pals at National Parts Depot – your premier source for muscle car restoration parts!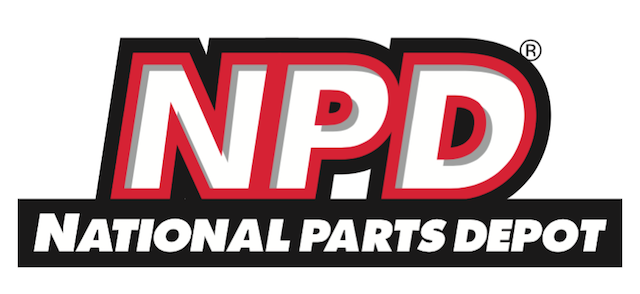 ======================================================
If you're still reading this….here's a little preview of the end game, ala Ben Hermance of Hermance Designs….