Podcast: Play in new window | Download
Subscribe: Google Podcasts | RSS
======================================================
FEATURE INTERVIEWS:
Frank Mecum – Mecum Auctions!
This week I spoke to Frank Mecum of Mecum Auctions. In most of my interviews the story starts "at a young age with a love of cars". This story does have that theme, but begins with two generations of Mecums (including Dana Mecum and his father) working in and owning new car dealerships for years. Early on they came across a large collection of collectible cars that allowed the set up the first Mecum auction ever. The event took place at the Rockford airport in Illinois and after the cars were sold a tornado came through and destroyed nearly everything – including the cars. Frank said that his grandfather owed so many people money after that auction that he had to do it again the next year. The start was humble, but it led to the Mecum auction enterprise we know today.
Frank got hooked when he bought, and later sold, a 1965 Mustang for a profit of $700. Of course this was at an auction and he was defiantly hooked. The Mecum family is very tight and they get together every weekend as well as at all of the auctions. He loves being around cool cars and has seen or been a part of the history of many famous vehicles. Just recently the Bullitt Mustang crossed the stand at the Florida auction and he loved the amazing back story surrounding this mysterious pony car. He also told me about some other notable cars including the limo from "The Hangover" that Mecum sold twice, once before it was famous and then again after.
I asked Frank about the ins and outs of selling at auction and what makes Mecum different than other auctions. He said one example was the "Bid Goes On" feature where buyers still have a chance to buy vehicles that may not be on stage anymore. They really care about the customer and seller experience and want everyone to walk away happy with a great deal for all.
You can find out more information at Mecum.com.
Thanks for the interview Frank!
-Rob Kibbe
======================================================
This interview sponsored by our pals at National Parts Depot –
your premier source for muscle car restoration parts!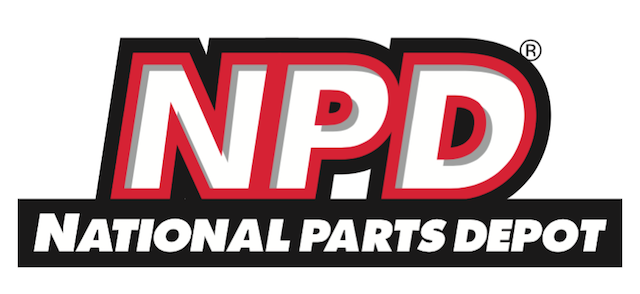 ======================================================
"Ask Rick" with NPD's Rick Schmidt!
In this month's Ask Rick I wanted to get Ricks take on the history of the Marti reports. Ricks father was very instrumental in the saving of the 1960s record from Ford. He was in the same Thunderbird club with the lady at Ford who held the records and helped sort out Thunderbird records from the "regular" Ford cars for saving. This led to many Ford documents being stored in the NPD warehouse, and Rick recounted that an NPD truck actually dropped them off when Marti joined the picture. I'm starting to think that the Schmidts could start their own version of the "six degrees of Kevin Bacon" game when it comes to classic cars!
========================================
Presented by Holley!
Holley is the official EFI source for Kibbe and Friends and is the PROUD sponsor of this episode! Their Terminator Stealth system on my General Lee is killing it. There's a BRAND NEW MOPAR EVENT listed on their website that you need to save the date for as well: Sept 18-20 in Bowling Green, KY. Hint – there's a General Lee jump!