Podcast: Play in new window | Download
Subscribe: Google Podcasts | RSS
======================================================
FEATURE INTERVIEWS:
Kevin Marti – The Marti Report for 1967 and Newer Fords!
This week I spoke to Kevin Marti of Marti Auto Works, home of the world famous "Marti Report". For the Ford faithful, this famous report allows one to know the actual manufacturer data for any Ford built 1967 or newer, including options, colors, build dates, rarity, and otherwise! It's the actual proof to know if your rare Ford or Mercury is the Real McCoy. But….as all good stories go, Kevin's intent wasn't to create a report company at all. It was born out of a search to solve a problem he had!
Kevin grew up loving cars and really wanted to get a muscle car. His father was a Mopar man and of course Kevin, being a rebellious teen, wanted some thing other than a Pentastar car and was soon looking for a Ford or Chevy. He eventually found a great deal on a 1967 Cougar, which is the Mercury equivalent of the Ford Mustang. When he was inspecting his new purchase he found a card in the glove box offering a detailed report on the options of the vehicle. Fifteen years later that small card stock promo started changing his life as the thought of it was still in his head.
After college he purchased a Cougar to restore and started looking for a replacement stripe and refused to take "It has been discontinued" as an answer. He made it through the phone gauntlet at Ford until he finally found someone that could help him and thus started a beautiful relationship. Eventually Kevin and Marti Auto Works entered into a contract with Ford Motor Company to license the database of information on the entire 1967-2017 North American vehicle production.
The Marti Report is almost always presented with rare and restored Fords at auctions to validate their authenticity. Marti Auto Works now produces high quality reproduction window stickers, decals, and inspection tags all to make your restoration as factory accurate as possible. Kevin said there are multiple levels of Marti Reports from the most basic up to a highly detailed report and they are available at the Marti Auto web page.
You can find out more information at https://www.facebook.com/MartiAutoWorks  or on the web at Martiauto.com.
Thanks for the interview Kevin!
-Rob Kibbe
======================================================
This interview sponsored by our pals at National Parts Depot –
your premier source for muscle car restoration parts!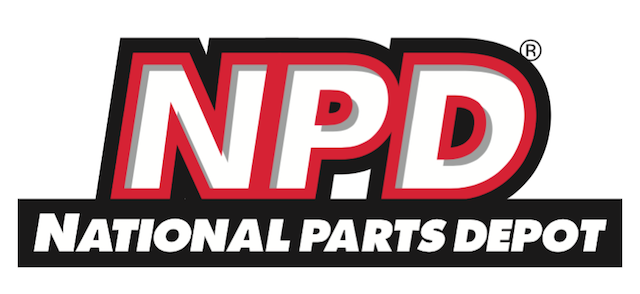 ======================================================
The Pro-Touring.com Update
with Larry Callahan!
55 Chevy Update: Larry's 55 Chevy is no longer Larry's! Lucky for our listeners, it is still Larry's project but his wife has taken ownership and is calling the shots. He still has a ton of plans for the car such as newer engine and transmission, antilock brakes, and RacePac electronic dash. His wife has made sure he knows not to touch that fabulous patina that only years of love can create, and it is driving him crazy.
2020 Pro-touring Events: With the COVID-19 virus shutting down all large gatherings, the question remains of what events will still be allowed to operate. Even a small GoodGuys event would draw large enough crowds to violate even the most generous relaxing of the rules. Stay tuned and we will provide updates on these events as they come available. As of the release of this episode, GoodGuys events all will restart after July 1, 2020.
As always Autocross and Pro-Touring events are featured at Pro-Touring.com
We're proud to say that this segment is sponsored by the fantastic muscle car and hot rod wiring supply company, Ron Francis Wiring, and we're very appreciative that they are our show sponsor!
Thanks, Ron Francis!
========================================
Presented With Holley!
Holley is the official EFI source for Kibbe and Friends and is the PROUD sponsor of this episode! Their Terminator Stealth system on my General Lee is killing it. There's a BRAND NEW MOPAR EVENT listed on their website that you need to save the date for as well: Sept 18-20 in Bowling Green, KY. Hint – there's a General Lee jump!