Podcast: Play in new window | Download
Subscribe: Google Podcasts | RSS
======================================================
FEATURE INTERVIEWS:
Blake Foster
SpeedTech Performance, Creating "Big Front Tire" Pro-Touring Suspension from the Ground Up!
This week our guest was Blake Foster, President of SpeedTech Performance USA. Speedtech is known for many things, but as of late I've noticed a LOT of their product in the field, at SEMA, and at the track. The common denominator: BIG front tires are included in the suspension packaging, even on cars where there is often no practical way to do so (such as an A-Body GM car like a Chevelle or GTO). Blake's mottos is, "why make great suspension just to run a 245 tire?" With that said…I needed to know more!
Blake grew up in Vancouver, Canada and started his work life in the local Ford dealership. The first project car was a 1953 Ford F100 pickup and his toolset was very basic. Over the years he built many fast cars and at one point he had a full on drag race Mustang with chromoly cage and drag slicks. He wound up selling that car to fund the purchase of his business Killer Customs which mainly did bolt on auto accessories.
A customer asked about doing a full on build and that led into the next phase of complete vehicle builds. One of his suppliers approached him about taking over his business of making and selling go fast parts and Blake made the big move and is now owner of the company SpeedTech Performance USA.
After living in cold rainy Vancouver, Blake was looking for a location better conducive to manufacturing parts. He also wanted to reduce the hassle of crossing the border every week transporting parts for assembly into products and kits. One day a friend came in raving about this small town in Utah so he loaded up the trucks and he moved to Saint George Utah. Blake said that their parts are now 100% made in the USA!
SpeedTech Performance has developed a system for making everything in a car build work together for the best handling package they can fit into a platform. Of course Blake thinks if you are going to build the capabilities, why hamper the build with tiny tires, so one of the main focuses is to fit the biggest tires right up to the wheel lip for the best traction also. SpeedTech builds a modular front sub frame component package that they work into every build so that the parts are common, the design is proven, and results are very predictable. Their biggest offering is there "Extreme Chassis" setup that is exactly as it sounds – a full on frame setup for the vehicle application of your choice. One would think that a car with the handling capabilities of a race car would maybe ride like a one ton truck, but Blake says that the fat tires and engineered suspension make for a smooth supple drive with none of the old car wander or wallow.
You can find out more about SpeedTech Performance USA or on Facebook.com/speedtechperformanceusa.
Thanks for the interview, Blake!
-Rob Kibbe
======================================================
This interview sponsored by our pals at National Parts Depot –
your premier source for muscle car restoration parts!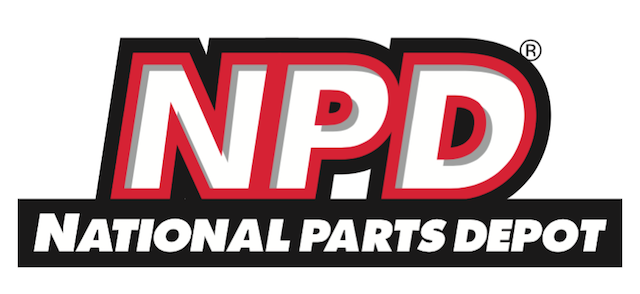 ======================================================
Presented by Holley!
Yes, Holley is the official EFI source for The MuscleCar Place Network! If that's not enough, they have just announced that with the help of Prestige Motorsports, Dart, and TorqStorm, they've concocted a 427 cubic inch, twin-supercharged combo that is capable of sending absurd levels of good old-fashioned V8 horsepower to the pavement! The retail value of all of the components totals up to $23,364.44 and all you have to do to get a shot at winning is to SIGN UP HERE! Here is the direct link to use: https://bit.ly/KAFS-Holley-LS-Sweepstakes
You can ALSO sign up – for free – for Holley's My Garage. It's kind of like Facebook, but for your car. Check it out!  https://bit.ly/KAFS-Holley-MyGarage