Podcast: Play in new window | Download
Subscribe: Google Podcasts | RSS
======================================================
FEATURE INTERVIEWS:
Shag Arrington
Iron Resurrection
This week our guest was Shag Arrington from the hit Motor Trend automotive show "Iron Resurrection." They just wrapped their forth successful season and he came on to discuss the life and times (and realities) of what it takes to create dream cars that may take a year to create…in just an hour of screen time!
Shag has been involved with automotive based marketing for a long time and really started getting attention when he worked for Red Bull managing the 1970 Pinzgauer "Ready to Party Trucks". While attending events he kept hearing about these amazing motorcycles made by Joe Martin in conjunction with the Biker Build Off show. Shag checked them out and noticed really cool cars in the background and found out Joe was more into cars than bikes! The two kept in touch and became friends.
Iron Resurrection features Joe Martin and the gang from Martin Brothers Customs and follows multiple builds of some amazing cars. The team has a blast making the show but there is also a lot of work involved. Joe carries the biggest burden since he owns the shop and the show is a reflection on his work and the culture inside of his business.
Obviously, there is a lot of stress in such a huge endeavor but it helps to be surrounded by people that are your friends. The show also invites other friends to come in a work on projects and they do this between their own jobs. It can be confusing to viewers as it looks like there is a turnover of employees – but in reality they are just helping each other out on fun car projects, the same as most of us do on our own cars.
Shag also is involved with a small entrepreneurial enterprise renting and selling sweet fat tire bikes to Austin and San Antonio Texas tourists. In this time of covid-19 and the corona virus shut down, his business is getting hit hard but chose to take out loans and keep the employees on the books. The business website is Yourbikergang.com and you can buy bikes and swag there. The clothing has the super cool logo and will definitely catch attention. You can also buy new bikes on the page and you can get great deals on the used bikes they have rented in the past.
You can find Iron Resurrection on the Motor Trend Network of shows and you can catch Shag on Facebook.com/ShagArrington where you can see his latest happenings. Of course he has a website too at ShagArrington.com where you can even buy a "Shagillac" hat or shirt. Shag recommends to follow Joe Martin and the gang at Facebook.com/MartinBrosCustoms to see behind the scenes stuff and current happenings since the wrap of season four.
Thanks for the interview, Shag! We will keep watchin'!
-Rob Kibbe
======================================================
This interview sponsored by our pals at National Parts Depot –
your premier source for muscle car restoration parts!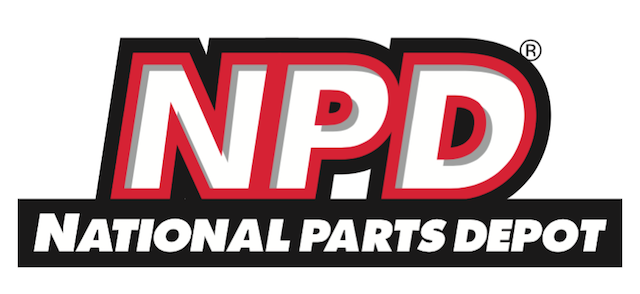 ======================================================
Presented by Holley!
Yes, Holley is the official EFI source for The MuscleCar Place Network! If that's not enough, they have just announced that with the help of Prestige Motorsports, Dart, and TorqStorm, they've concocted a 427 cubic inch, twin-supercharged combo that is capable of sending absurd levels of good old-fashioned V8 horsepower to the pavement! The retail value of all of the components totals up to $23,364.44 and all you have to do to get a shot at winning is to SIGN UP HERE! Here is the direct link to use: https://bit.ly/KAFS-Holley-LS-Sweepstakes
You can ALSO sign up – for free – for Holley's My Garage. It's kind of like Facebook, but for your car. Check it out!  https://bit.ly/KAFS-Holley-MyGarage