Podcast: Play in new window | Download
Subscribe: Google Podcasts | RSS
======================================================
FEATURE INTERVIEWS:
Kevin Brown
Junkyard Digs on YouTube
This week our guest was Kevin Brown from the YouTube channel "Junkyard Digs." Kevin is currently a college student as well as an Armed Serviced Veteran. Together with his friends Luke and "Mook" they are growing an automotive adventure show centering on seeking out old abandoned (and usually gross and rusty) cars, getting then running, and documenting the mis-adventure of it all! It's somewhat like "Roadkill, The Next Generation."
They had filmed videos prior to his military deployment, and when he returned home a year later found the videos had hundreds of thousands of views! As such….the decided to make more. One of their most popular rescues was an abandoned 1970 Plymouth sinking back into the earth. After a few days it was back to life again! Believe it or not, but the entire gang lives right here in the same small town as I do – Ames, Iowa.
Their current project is a 1968 Pontiac LeMans that is intended to complete in the "Gambler 500." This is an event that is intended to take $500 cars and drive them 500 miles offroad in Oregon in order to pick up the trash left by campers, the wind, or anything else. It may just be the zaniest environmental mission you've ever heard of and is almost like a Lemons event combined with Bigfoot seekers. The LeMans was rescued from a few floods, has been lifted, equipped with off-road wheels and tires, a Buick engine, and will soon do battle in the Northwest!
Check out at YouTube Junkyard Digs or for some great behind the scenes images, Instagram.com/junkyard_digs.
Thanks for the interview, Kevin! Keep up the great work!
-Rob Kibbe
======================================================
This interview sponsored by our pals at National Parts Depot –
your premier source for muscle car restoration parts!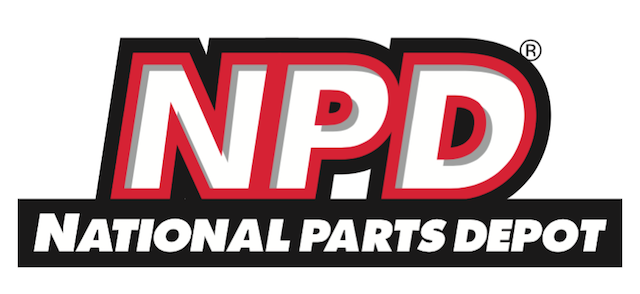 ======================================================
"Ask Rick" with NPD's Rick Schmidt!
In this month's Ask Rick we discussed a number of items on his Facebook page ranging from a love of Gary Larson's "Far Side" cartoons to teaching his daughters how to drive vehicles equipped with a manual transmission . There are (in the United States at least) now more electric and hybrid vehicles sold new than anything with a manual transmission, but they are STILL available if you look. The NPD collection is also ripe with fun vehicles to try and we discussed the methods and selections he's used with his daughters.
Also in this interview, an in depth review of three '69 Camaro's on eBay from the perspective of enjoyment and/or investment. Listen in to hear Rick's methods of eyeball evaluation. Thanks Rick, thanks for another great interview!
========================================
Presented by Holley!
Yes, Holley is the official EFI source for The MuscleCar Place Network! If that's not enough, they have just announced that with the help of Prestige Motorsports, Dart, and TorqStorm, they've concocted a 427 cubic inch, twin-supercharged combo that is capable of sending absurd levels of good old-fashioned V8 horsepower to the pavement! The retail value of all of the components totals up to $23,364.44 and all you have to do to get a shot at winning is to SIGN UP HERE! Here is the direct link to use: https://bit.ly/KAFS-Holley-LS-Sweepstakes
You can ALSO sign up – for free – for Holley's My Garage. It's kind of like Facebook, but for your car. Check it out!  https://bit.ly/KAFS-Holley-MyGarage