Podcast: Play in new window | Download
Subscribe: Google Podcasts | RSS
======================================================
FEATURE INTERVIEWS:
Larry Callahan
Pro-Touring Update – 20 Year Anniversary!
This week is a very special show marking a huge mile stone for the Pro-Touring.com web site. It has been twenty years, this March, since Larry created the first launch the infamous site. It pre-dates nearly all of social media (Instagram, YouTube, Facebook) and even most forums! Thanks to Larry, many thousand people have visited to gain knowledge regarding go-fast-old-cars and share friendships over racing and "G's". Events and businesses have formed ENTIRELY around the Pro-Touring movement and the trend of Pro-Touring cars has become as mainstream as apple pie and kids taking selfies. I believe that Larry Callahan deserves the bulk of the credit for tossing gasoline on a match – and for fostering a place to take this industry from nothing to SOMETHING! This interview was a look book at how it all began.
Larry has been very interested in technology his whole life and is also a big go fast fan. In the late 90's he started learning about people modifying their classic muscle cars into modern technology monsters of speed and he knew he had to be a part of it. In the early days of computers not many people knew about, or had even heard of the internet. Larry recalled there not even being a good search engine much less a Google to use to find information about these cars.
One day he heard the great Mark Stielow refer to the movement as "Pro Touring" and he knew he had to capture the phrase immediately; he registered the domain name just hours later and the website was born soon after. Larry admits that the early days of Pro-Touring.com were a little sketchy and not the easiest thing on the eyes, but it was a work of love and has grown and changed with time.
By far, the long-thread-forum was in the right place and the right time for people to REALLY take the leap forward in sharing technology, parts, advice, and builds. Larry personally invested heavily in both the content – and the technology – to keep it all growing. Now it is an amazing place with lots of features, content, and even staff writers and photographers. It may surprise some, but over the years Larry has had multiple major offers offers to buy the entire business…… and has always turns them down. He has always wanted to keep the movement pure and fun as a hobby for us all – including himself.
Many great things have come out of Larry and the Pro-Touring.com community. The love for the site for making cars and having opportunities have opened doors to new racing events in Japan , sponsoring a  UMI Motorsports park, and of course great friendships that turn into amazing stories. If you would like to learn more, check it out at Pro-Touring.com.
Thanks for the interview, Larry! Looking forward to the next twenty years!
-Rob Kibbe
======================================================
This interview sponsored by our pals at National Parts Depot –
your premier source for muscle car restoration parts!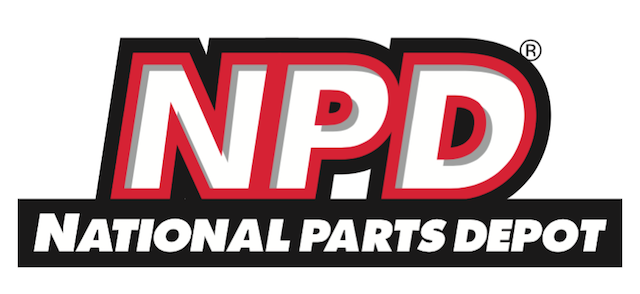 ========================================
Presented by Holley!
Yes, Holley is the official EFI source for The MuscleCar Place Network! If that's not enough, they have just announced that with the help of Prestige Motorsports, Dart, and TorqStorm, they've concocted a 427 cubic inch, twin-supercharged combo that is capable of sending absurd levels of good old-fashioned V8 horsepower to the pavement! The retail value of all of the components totals up to $23,364.44 and all you have to do to get a shot at winning is to SIGN UP HERE! Here is the direct link to use: https://bit.ly/KAFS-Holley-LS-Sweepstakes
You can ALSO sign up – for free – for Holley's My Garage. It's kind of like Facebook, but for your car. Check it out!  https://bit.ly/KAFS-Holley-MyGarage