Podcast: Play in new window | Download
Subscribe: Google Podcasts | RSS
======================================================
FEATURE INTERVIEWS:
Tony Huntimer and Josh Oliver
Big Red Camaro
This weeks guests are Josh Oliver and Tony Huntimer from "Team Big Red Camaro", possibly the world's most famous '69 Camaro and a car and driver combination that has somehow become an institution in it's own right. This interview is the story of how a car and driver – that aren't interested in racing professionally – are 30 years into being the biggest baddest paradigm changing racing team ever!
Josh Oliver is the Executive Producer of the Big Red docu-series "Driving Fast and Taking Chances" on Amazon Prime (Seasons 1 and 2).  and Tony Huntimer serves the role of all social media management for Big Red (over 100K followers on Instagram alone).
Like the rest of us these two grew up with a car magazine in their hand and thoughts of muscle cars in their heads. They may come from different walks of life, but for the same reasons they both fell in love with the same paradigm changing Camaro!
The docu-series itself is an interesting tale as it was initially started back when the "rage reality TV" shows were the cool thing to do. Dan and RJ Gottlieb (Owners of Big Red) wanted NOTHING to do with that crazyness, but instead worked with Josh to create something different. You can hear the passion in his voice when he talks working with RJ Gottlieb and the team with the Big Red Camaro. He has spent countless hours with them behind the scenes creating a truthful interpretation of the history of the famous car and the people behind it.
Tony Huntimer is an author and photographer that has a substantial list of publications to his name. Many of his books are exactly what muscle car enthusiasts are looking for like "How to Build GM Pro-Touring Street Machines" or the " Big Red Racing Build Book". When he wrote a book about GM muscle cars he knew he had to include the greatest one and reached out to the Big Red team. This collaboration led to his involvement with the series due to his vast library and history of the car. He was able to separate fact from many of the fictions that have come up over the last 30 years.
If you would like to learn more about Big Red Camaro you can keep on on current events at Facebook.com/BigRedCamaro , on Instagram.com/thebigredcamaro or on the website at BigRedCamaro.com.
Thanks for the interview, Tony and Josh!
-Rob Kibbe
======================================================
This interview sponsored by our pals at National Parts Depot –
your premier source for muscle car restoration parts!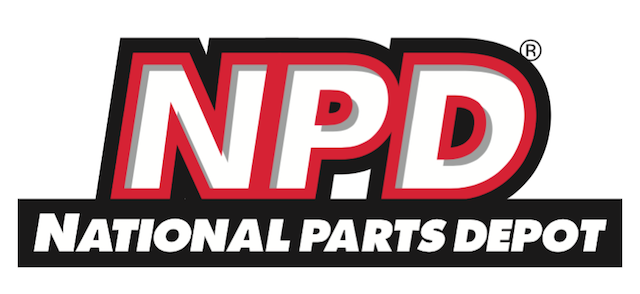 ======================================================
Welcome Holley!
If there anything better than a Holley under the hood?? As announced – Holley has joined us as the official EFI source for Kibbe and Friends! Stay tuned for updates on the sweet sweet and authentic looking fuel injection that is now on #KibbeLee as WELL as updates on speed parts for your daily driver. Click the image above to hear a full recap of our installation of the Terminator Stealth in Episode 137 of the Kibbe and Friends Show!