Podcast: Play in new window | Download
Subscribe: Google Podcasts | RSS
======================================================
FEATURE INTERVIEWS:
Jeff Allison
Allison Customs
This weeks interview is with long time friend, supporter of the show, and builder of my Chevelle, Jeff Allison. As you all know, Jeff was the person who reached out in 2011 to help me transform my Chevelle into my dream pro-touring race car. I never imagined it would go to the level it did, nor did I think it would go to SEMA and be a cover magazine car….but it DID! Since that time Jeff's shop in New Mexico has continued to grow and has done so in conjunction with his career as a Captain for a major airline. He built ANOTHER Chevelle for a show listener (which is in our archives) – it was beautiful – and it too went to SEMA!
Now he's working on a Mustang Fastback for Vincent Aiello of the Fighter Pilot Podcast and has also launched a brand new project just for his YouTube Channel – the 2020 C-20. With this project he'll put a '68 C-20 GMC Truck atop a 2006 GMC Yukon XL DENALI AWD chassis and showcase the entire build on video! You can find Jeff's video channel at YouTube.com Project Car TV.
Now…with all of that said, a good part of this interview delved into the REASON to have a YouTube channel as a shop owner, period. Realistically…most people that start YouTube channels are hoping to become a big YouTube star, not to use it as a marketing tool for their business.  In the case of Jeff….it's marketing now….but perhaps may convert to stardom later. Listen in for the discussion including the costs in time, money, and effort. Shop owners – listen to this one closely!
Thanks for the interview Jeff, we will be watching you on YouTube!
-Rob Kibbe
======================================================
This interview sponsored by our pals at National Parts Depot –
your premier source for muscle car restoration parts!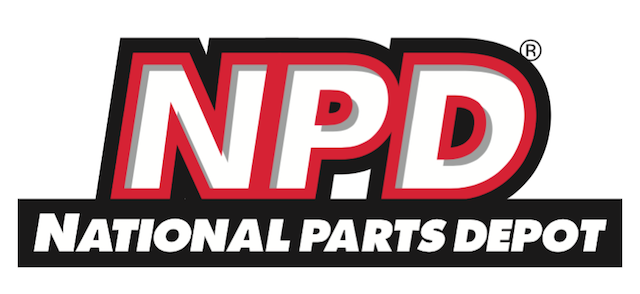 ======================================================
Air and Fuel by Holley!
Holley is the official EFI source for Kibbe and Friends and is the PROUD sponsor of this episode! We did a Terminator Stealth install on #KibbeLee at Cody Crafted in Burleson, TX. The system is on, it works, the car runs, nothing leaks, and we're ready to do some fine tuning!
We need your help! We're working with Holley on future things to do with the show….and we really need to know where you live and what you drive. Could you please fill out this super-duper easy four question survey for us? It would REALLY help move the ball forward for the future initiatives we have planned together.
======================================================
The Pro-Touring.com Update:
Street Metal Concepts
Since the autocross season is still a month away we decided to let Larry have the week off and do an update on My '64 Chevelle, my favorite Pro-Touring car of all time. Specifically, the PT Update this month is a look back on the 50-day blitz to take the car from rough metal to finished paint and body fitment. The Florida Car Shows website recently did a terrific article on the journey of Zip Simons and Don Endonino on bringing my Chevelle from the ashes in time for the 2013 SEMA show. It was an amazing, exhausting, and business-building journey for them that they're thankful to have done….and would never EVER do again under the same conditions (rightfully so)!
As always Autocross and Pro-Touring events are featured at Pro-Touring.com
We're proud to say that this segment is sponsored by the fantastic muscle car and hot rod wiring supply company, Ron Francis Wiring, and we're very appreciative that they are our show sponsor!
Thanks, Ron Francis!
======================================================
The Big Red Camaro:
Build Book Giveaway!
As you'll hear in this episode, we are working with the Team at Big Red Camaro to share the news of their SECOND SEASON on Amazon Prime as well as the promote the Big Red Build Book, a 300 page color "Big Red Bible" that showcases the amazing build history of the car.
In fact…we're giving away 5 books this month to listeners that answer our "super secret question" on Instagram! The answer is in the show itself – just listen, follow, and win!
Visit https://bigredcamaro.com for more info on this trend setting cool mobile!