Podcast: Play in new window | Download
Subscribe: Google Podcasts | RSS
======================================================
FEATURE INTERVIEWS:
RingBrothers, Mike Copeland, Craftsman Tools
And the Truth Will Set You Free!
This week marks the FINAL episode from SEMA 2019 show, this time with the fabulous Ring Brothers, Mike Copeland of Diversified Creations, and Travis Tesluk from Craftsman Tools! This particular show is all about getting the the truth. Maybe a little too much truth, but it was a fun and you can hear it in the interviews! What a year this was. Thank you so much for tuning in!
Interview #1 : The RingBrothers are famous for incredible creations and amazing products in the automotive world. Famous except for their own home town apparently. The brothers love to create and build but their business also supports services to the local community which comes with it's own set of frustrations. Mike and Jim brought a trio of rolling art including a Cadillac that was on the show floor once before but has been completely reworked and back again.  This interview is part details about the show cars and part inside peek about their line of work. Check out the website at RingBrothers.com.
Interview #2 : Travis Tesluk of Craftsman tools came on to talk about the new attitude of a company with a long history of great tools. The Craftsman brand now a part of Stanley / Black & Decker and will be showing up in many more locations – such as Lowe's and Menards stores!
Travis assured me that the new owners are dedicated to keeping Craftsman great, innovating more for the famous red logo, and are still standing behind the famous lifetime warranty. They are also bringing production back to the USA and keeping it the brand you can know and trust. You can find out more at Craftsman.com.
Interview #3 : Mike Copeland owns Diversified Creations AND Arrington Performance. He may just be the the crazies, coolest, hardest working person in the world….and does it all by choice! His entry to SEMA 2019 this year was his own personal car and is an The amazing little Dodge Rampage mid-engine Arrington-powered Hemi car pickup racer. That's cool. What's event cooler is that it built in only ten weeks!
He said that he does not put aside customers work either and most of the build was accomplished after hours. Mike knows most people in the automotive world and this lets him do some trades to get parts, cars, frames, and sometimes even whole businesses. Check out more about Mike and what he does at DiversifiedCreations.com.
Thanks for the interview, gents!
-Rob Kibbe
======================================================
This interview sponsored by our pals at National Parts Depot –
your premier source for muscle car restoration parts!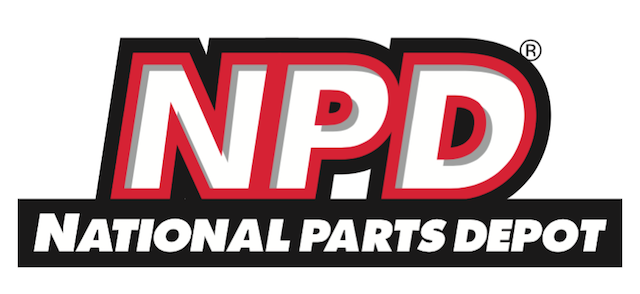 ========================================
Welcome Aluma Trailers!
Aluma Trailers has come aboard the TMCP network!! Are they crazy – or crazy like a fox? (Answer – they are not crazy.) Stay tuned for more details on this IOWA company that makes the worlds best aluminum trailer options for enthusiasts!
========================================
If you would like to know more about WyoTech you can check out the web page at WyoTech.edu or see the latest happenings on Facebook.com/WyoTech.
Wyotech has joined The MuscleCar Place as a supporting sponsor and we couldn't be happier about it! I firmly believe that the automotive trades especially have a very bright future.
========================================
Welcome Holley!
As announced – Holley has joined us as the official EFI source for Kibbe and Friends! Stay tuned for updates on the sweet sweet and authentic looking fuel injection that will soon go on #KibbeLee. Click the image above to hear Blaine Burnett from Holley!