Podcast: Play in new window | Download
Subscribe: Google Podcasts | RSS
======================================================
FEATURE INTERVIEW:
Tim Kollasch
Aluma Trailers – 25 years of Lightweight Aluminum Haulers!
This weeks show is with Tim Kollasch from Alumna Trailers, an Iowa company that makes arguably the best aluminum car trailers on the market for collectors, enthusiasts, and gearheads likes us! They pioneered many of the designs that are now common place, have quality open, tilt, and enclosed trailers, and do so with all aluminum designs that stand the test of time without rusting out in the first 5 years!
Alumna Trailers started by Dean Maschoff with the noble quest to pull off something he and his friends desperately needed; a handy little lightweight trailer for a golf cars. Dean already worked in the aluminum fabrication department for a major RV manufacturer and that lightweight metal was his first choice. After he built a few he found out there was a great demand for lightweight trailers to pull behind the new lighter vehicles, especially here in the midwest where trailer rust and rot occurs fairly quickly. He soon moved to a much larger manufacturing facility and started making trailers at full tilt. Six years later he had to double the facility once again just to keep up with the orders.
Today, the Aluma manufacturing plant is six times the size of that original space and produces regular builds down six manufacturing lines. Tim says they are very open to special requests that sometimes create new products. Their 25th anniversary line of trailers features a number of customer requested options including in bed LED lighting, special wheels, and unique badging that keeps this trailers both fun and functional. Their drive-on momentum tilt trailers are amazing to watch and their enclosed trailer features – you guessed it – and actual aluminum frame as well. Tim addressed the weight savings over conventional trailers in the interview, but the end result is that most people with a half ton truck will be able to safely pull their toy thanks to the weight savings alone. He also stated the resale value of these trailers remains high due to their longevity.
Tim is a member of the family that now owns Aluma and is involved with dealer outreach and promotion of the company. If you would like to know more about Aluma, you can check out the website at https://www.alumaklm.com/ or on Facebook at https://www.facebook.com/alumatrailers/
Thanks for the interview Tim! I Cannot wait to come out and see your facility!
-Rob Kibbe
======================================================
This interview sponsored by our pals at National Parts Depot –
your premier source for muscle car restoration parts!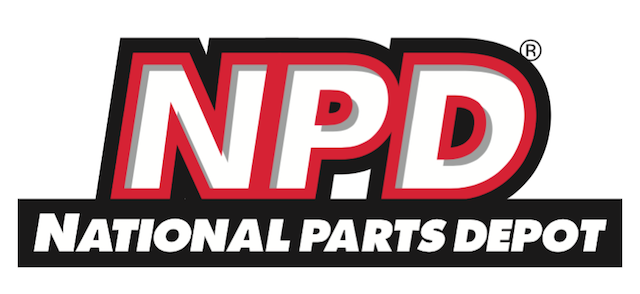 ======================================================
"Ask Rick" with NPD's Rick Schmidt!
On this November "Thanksgiving" edition of "Ask Rick" we discussed Rick's recent trip to the swap meets in Hershey PA. Other than a blown trailer tire all went well…and lead to a very interesting discussion on whether the "impending doom" of the hot rod and collector car hobby was present in Hershey (hint – Rick has a solid opinion that it's not doomed).
Following that…our car deep dive was all about Lincolns, Continentals, and the somewhat confusion "Mark" series vehicles. Rick is an expert in all three and while some Lincolns are Continentals, certain Continentals are not Lincolns, and the Mark name had the same history as did the reboot of the Spiderman franchise!
Thanks Rick, thanks for another great interview!
========================================
Welcome Aluma Trailers!
Aluma Trailers has come aboard the TMCP network!! Are they crazy – or crazy like a fox? (Answer – they are not crazy.) Stay tuned for more details on this IOWA company that makes the worlds best aluminum trailer options for enthusiasts!
========================================
If you would like to know more about WyoTech you can check out the web page at WyoTech.edu or see the latest happenings on Facebook.com/WyoTech.
Wyotech has joined The MuscleCar Place as a supporting sponsor and we couldn't be happier about it! I firmly believe that the automotive trades especially have a very bright future.
========================================
Welcome Holley!
As announced – Holley has joined us as the official EFI source for Kibbe and Friends! Stay tuned for updates on the sweet sweet and authentic looking fuel injection that will soon go on #KibbeLee. Click the image above to hear Blane Burnett from Holley!