Podcast: Play in new window | Download
Subscribe: Google Podcasts | RSS
======================================================
FEATURE INTERVIEW:
Fred Kappus
Fast Freddies Rod Shop,  Eau Claire WI
This weeks show is with Fred Kappus, owner of Fast Freddies Rod Shop in Eau Claire, Wisconsin. Fred honed his skills early on and spent several years at another shop, but always had the dream of opening his own with an emphasis on track-usable muscle cars and hot rods. Ten years ago he launched Fast Freddies by building cars that drew both customer and media attention.
That strategy is still working today as recently I noticed that they were campaigning a stellar '69 Road Runner called "Hellrunner" in the OPTIMA Ultimate Street Cars series, with it competing really well against the smaller (and more prevalent) Camaros and Mustangs. This is akin to an aircraft carrier competing against fighter jets…. but they're doing it and doing it well and I wanted to learn exactly HOW!
Fast Freddies gets interesting projects from all sorts of customers. The owner of the Hellrunner is a Mopar guy and had 1973 Challenger at the shop previously and loved the results. He was ready for "something different" and asked Fred to locate a "B" body with the goal of making the big car into a nimble and fast fighter.
Fred found the car soon after and originally had the intention of placing the body on a new Art Morrison chassis. However, once they got it on the shop they all agreed it was just too nice to cut up so they proceeded instead with almost 100% bolt on suspension and chassis stiffening components. Believe it or not, but with 315 width tires on all four corners the car isn't even mini tubbed! No part of the car was left untouched and it even features a roll cage and seat belt provisions to place kids safely in the back seat.
The "Hellrunner" name is in reference to the fact that Fred was able to allocate a Hellcat engine, well before Mopar released the Hellcrate program. They were one of the first shops to have one in a running vehicle by utilizing a full Holley engine management system which included the Dominator ECM, wiring, etc. That also allowed them to easily tweak the tune using standard tuning software that nearly every tuning shop can interface with.
If you would like to know more about Fast Freddies, you can check out their amazing looking website at FastFreddiesRodShop.com or follow recent events on Facebook.com/fastfreddiesrodshop. For more information on the OPTIMA series be sure to tune in to our sister show, the Optima Search for the Ultimate Streetcar Podcast!
Thanks for the interview Fred! It was great to learn about you and this amazing car. See you at SEMA!
-Rob Kibbe
======================================================
This interview sponsored by our pals at National Parts Depot –
your premier source for muscle car restoration parts!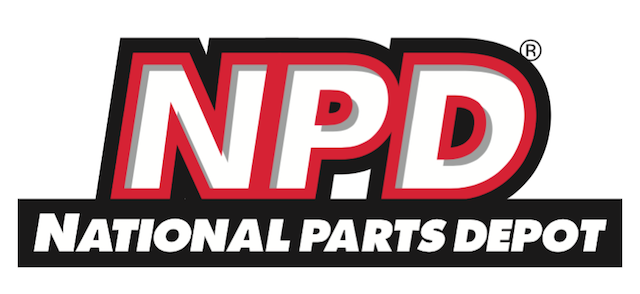 ======================================================
The Pro-Touring.com Update
with Larry Callahan!
Ron Francis Booth at SEMA 2019: Just announced is the 2019 Ron Francis booth car, the 1968 Barracuda "Hemi S" from Garret's Rod Shop. Facebook.com/Garrets-Rod-Shop
SEMA Dinner: Embassy Suites Convention Center location is where you want to be for this years Pro-Touring SEMA dinner. Tickets are on sale now so gets yours fast as they always sell out! Check out Pro-Touring.com for more information.
Ultimate Street Car Volunteers Needed: If you can help at after SEMA Search for the Ultimate Street Car Invitational event please contact Larry.c@pro-touring.com They need people to help to make this event great. He did mention there are extra goodies for volunteers that travel to Vegas for this event.
As always Autocross and Pro-Touring events are featured at Pro-Touring.com
We're proud to say that this segment is sponsored by the fantastic muscle car and hot rod wiring supply company, Ron Francis Wiring, and we're very appreciative that they are our show sponsor!
Thanks, Ron Francis!
======================================================
If you would like to know more about WyoTech you can check out the web page at WyoTech.edu or see the latest happenings on Facebook.com/WyoTech.
Wyotech has joined The MuscleCar Place as a supporting sponsor and we couldn't be happier about it! I firmly believe that the automotive trades especially have a very bright future.
======================================================
Big news! Aluma Trailers has joined the TMCP Network. They are a premier manufacturer of (you guessed it) aluminum trailers, but also have trailers for every need you can think of. Snowmobiles? Yes! Riding mowers? Yes! We'll have them on soon for a feature interview – after a FACTORY tour!