Podcast: Play in new window | Download
Subscribe: Google Podcasts | RSS
======================================================
FEATURE INTERVIEW:
Jordan Zlotoff
M1 Concourse, Pontiac Mi.
This weeks show is with Jordan Zlotoff, the Chief Executive Officer of the M1 Concourse in Pontiac Michigan. Perhaps just a few years ago not many people had heard of the M1. Today however, times have changed! Thanks to a multiple great events and it's strategic placement near the automotive capital of the world, the M1 is gaining international attention. We were onsite at the recent (and massive) Roadkill nights event there as mentioned in Episode 403. Jordan is leading the way on the high visibility of this fantastic place and I wanted to find out more about it.
The M1 Concourse is an 87 acre area that contains over 250 private garages and a 1.5 mile performance track and a skid pad. Through a lot of effort and the cooperation with  Oakland County and the City of Pontiac, M1 Concourse acquired the land on August 6, 2014 and started developing a drivers paradise.
The location is a very historical site with over 100 years of automotive history dating all the way back to before cars existed and horse carriages were built here.
In 1905 a production facility was built to produce municipal vehicles which eventually merged with other companies and eventually was absorbed into General Motors. Jordan said that the M1 Concourse is home to many reunion type gatherings for all sorts of vehicle including Winnebago's that were produced on the grounds for awhile.
The Woodward Dream Cruise is an automotive iconic event and the M1 is placed directly on Woodward Avenue. When the guys at Roadkill came up with the idea to drag race on city streets during the largest automotive cruise in the world, there was one location in mind and it was the M1.
When David Freiburger was asked which was his favorite Hot Rod or Roadkill event, he said "Roadkill Nights" because it was so much fun. The track and skid pad are both filled with the sounds of tire squealing and smells of rubber smoke as thousands of people get rides in very high horsepower vehicles with track experienced drivers.
If you would like to know more, you  can find M1 Concourse on Facebook.com/M1Concourse or at their website M1Concourse.com.
Thanks for the interview Jordan – and thank you Dr. Jamie Meyer for the introduction!.
-Rob Kibbe
======================================================
This interview sponsored by our pals at National Parts Depot –
your premier source for muscle car restoration parts!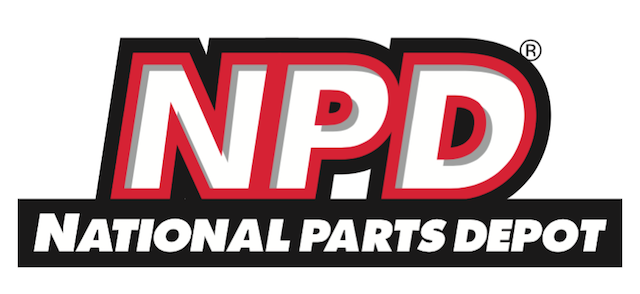 ======================================================
The Pro-Touring.com Update
with Larry Callahan!
LS Fest Autocross Results: Rob and Larry covered some of the results from LSFest. 3rd Jack Stanford – 07 Corvette, 2nd Matt Vespa – 03 Corvette, and in 1st Eric Fleming – 2006 Corvette.
SEMA Dinner: Embassy Suites Convention Center location is where you want to be for this years Pro-Touring SEMA dinner. Tickets are on sale now so gets yours fast as they always sell out! Check out Pro-Touring.com for more information.
As always Autocross and Pro-Touring events are featured at Pro-Touring.com
We're proud to say that this segment is sponsored by the fantastic muscle car and hot rod wiring supply company, Ron Francis Wiring, and we're very appreciative that they are our show sponsor!
Thanks, Ron Francis!