Podcast: Play in new window | Download
Subscribe: Google Podcasts | RSS
======================================================
FEATURE INTERVIEW:
Jim Mathis and Troy Chaney
WyoTech Technical Institute
This weeks show is with WyoTech President and CEO Jim Mathis along with the VP of Admissions Troy Chaney. Founded in Laramie in 1966, WyoTech provides concentrated training programs  such as Automotive Technology, Collision Refinishing Technology, Diesel Technology, Interior, Restoration and performance, and other areas as well. Jim is a graduate of WyoTech and previously held the office of President up until 2002. Wyotech has changed ownership over the years, but Jim was able to purchase the school just a few years ago and returned back into family owned hands. He intends to keep it that way. For those that have ever considered attending an automotive trade program this will be a MUST LISTEN TO interview.
Our discussion focused a number of topics that a prospective student would need to consider. These included the specific tracks (areas of expertise) that are taught, the qualifications of students to attend, the cost of the program, and the realities of taking on a full-on 8-hour-per-day-9-month degreed program. Jim is very proud of the fact that WyoTech continues to provide an excellent education at an affordable price. Students from the school are in very high demand with hiring clients both calling on on as well as visiting the school regularly to engage graduates with job offers.
If you would like to know more about WyoTech you can check out the web page at WyoTech.edu or see the latest happenings on Facebook.com/WyoTech. As announced in previously episodes, Wyotech has joined The MuscleCar Place as a supporting sponsor and we couldn't be happier about it! I firmly believe that the automative trades especially have a very bright future.
Thanks for the interview Jim and Troy! We will be keeping close touch over these programs in the coming months and will plan to feature a Wyotech student on the show later this year.
-Rob Kibbe
P.S. Check out WyoTech students running their own Autocross.
WyoTech Autocross!Just another day here at the campus…

Posted by WyoTech – Laramie on Thursday, 29 August 2019
======================================================
This interview sponsored by our pals at National Parts Depot –
your premier source for muscle car restoration parts!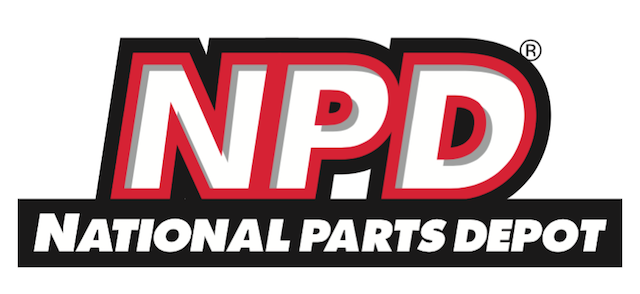 ======================================================