Podcast: Play in new window | Download
Subscribe: Google Podcasts | RSS
======================================================
FEATURE INTERVIEW:
Live from Roadkill Nights:
Kevin Hellman – Dodge Brand Manager
John Hammer – Dodge Experiential Manager
David Freiburger & Mike Finnegan from Roadkill
In this weeks show we sent The MuscleCar Place staff writer Scott Stap to Pontiac, Michigan to attend the amazing Roadkill Nights event, presented by Dodge!
Roadkill Nights is an event held once a year and was inspired by two completely different forms of entertainment colliding, namely the internet sensation duo of the Motor Trend show David Freiburger and Mike Finnegan combined with the internationally famous automotive event known as the Woodward Cruise. The guys thought it would be great if someone would shut down and block off part of Woodward Avenue so anyone could drag race legally and safely.
Dodge stepped in to take charge as the manufacturer DEDICATED to fun and performance and is not just the presenting sponsor, but the company producing the most customer requested performance vehicles ever. Where others are ending the "halo" car ride, Dodge is going all in. The event is now considered by some to be the greatest Roadkill event ever. I sent Scott down to see what it is all about. Listen in for our four feature interviews!
—
Kevin Hellman is the brand manager for Dodge and loves his job! Dodge is embracing the muscle movement in a big way with many high horsepower offerings and Kevin gets to be a guiding part of it. Many new exciting vehicles are in the works and will be arriving soon. They are even offering a rebates on vehicles based on the horsepower rating of each vehicle. The more horses you buy, the higher the rebate. The interview was conducted directly in front of the new Charger wide body and Kevin told Scott about it's release this winter 2020.
John Hammer, is the Dodge experiential manager and former road course specialist. John is the man in charge of the many race drivers that were driving thousands of people all weekend around the race track and drift course. Scott first met John when he walked up with a pair of tires, one brand new and the other one with only two hours worth of use. The first words out of his mouth were "I love this part" and then he proceeded to talk about how many tires they will destroy in a weekend. He did say repeatedly that the car were bone stock and the only maintenance they usually have to perform is oil changes and tires. You can find out more about the Dodge experience at DodgeGarage.com.
David Freiburger is the undisputed industry legend well known as half of the Roadkill duo, along with Mike Finnegan, but he was also the Editor In Chief of HOT ROD Magazine and HOT ROD Deluxe. Many people at the event said he was the hardest working person they know and that he may have found the secret to a 25 hour work day. He is always doing something automotive related and loves to share the experiences with viewers. Motortrend on Demand produces many shows featuring Freiburger such as Engine Masters, Roadkill Garage, and Roadkill. You can follow David on Instagram.com/DavidFreiburger, or Facebook.com/DavidFreiburger.
Mike Finnegan is the other half of Roadkill and is the former co-host of the Kibbe and Finnegan (now Kibbe and Friends) show. He may not be heard much on the K&F show lately, but his heart is still there, he just simply ran out of time. Mike is still communicating with Bernie and Rob behind the scenes and had some great things to say in this interview about the crew at K&F. During the event they were filming a new episode of Roadkill that included laps around the autocross track in the Death Metal Charger, drag racing on city streets in various Roadkill cars and maybe a small collision with a wall in the General Mayhem Charger. If you would like to follow Mike, you can find him on https://www.instagram.com/finnegan999/, on YouTube.com, or of course on MotorTrend on Demand
Thanks everyone at Roadkill and Dodge for a great live experience! And Scott – great job on for your field assignment!
-Rob Kibbe
======================================================
This interview sponsored by our pals at National Parts Depot –
your premier source for muscle car restoration parts!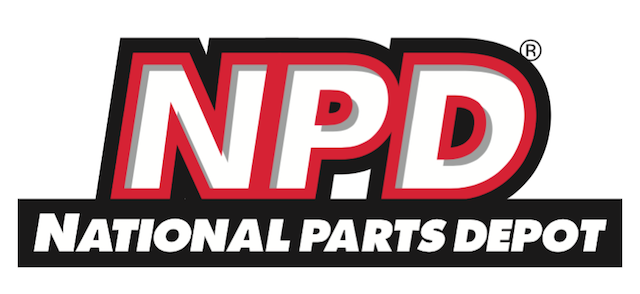 ======================================================
This episode also includes the return of the  Vintage Air Summer Special! 
Vintage Air are the inventors of high performance air conditioning,
and provide systems for Street Rods, Muscle Cars, and Classic Vehicles.
More info is available on the website as well!
======================================================
The Pro-Touring.com Update
with Larry Callahan!
We're proud to say that this segment is sponsored by the fantastic muscle car and hot rod wiring supply company, Ron Francis Wiring, and we're very appreciative that they are our show sponsor!
Thanks, Ron Francis!