Podcast: Play in new window | Download
Subscribe: Google Podcasts | RSS
======================================================
FEATURE INTERVIEW:
Jeff Allison:
Allison Customs
This weeks show features the return of Jeff Allison, Owner and operator of Allison Customs, Airline Pilot, and You Tube sensation! When it came to to have a guest on to celebrate the 400th show I knew he would be the fitting tribute as to how far the show (and both Jeff and I) have come in the last 400 episodes
Back in episode 72 (Feb 2011) I announced that the Chevelle was going to be built and that Jeff had offered to build it for me. 
Like most pilots, Jeff is a Type A personality and is always on the move. While building time in the airlines and flying smaller regional planes he operated his own home construction business. As he moved up to the major airlines he was able to end the construction business….and that's when he was able to move forward with his hot rod shop! He said that eventually he wants to retire from flying and go full time in the custom car business but for right now this is working out well. The automotive jobs he takes are never rush jobs and the customers understand that it may take awhile since this is not the main source of income.
As a car enthusiast, Jeff liked to fill his down time with automotive information and The Muscle Car Place became one of his main sources of entertainment. In January of 2011 Jeff offered to help bring my Chevelle dreams to life and so began a great friendship. The build was featured start to finish on The Muscle Car Place and over the next four years it went from mostly rust to a stunning SEMA show car that has attracted attention for TMCP and Allison Customs as well as Ron Francis Wiring who hosted the car in their booth. Today I use the Chevelle as intended in autocross events or driving around and it attracts attention where ever I go.
After my Chevelle was finished, listener  Jeremy "Jerems" McLellan asked Jeff to work on a 1966 Chevelle that also made it to SEMA in 2018 (see the Ron Francis Wiring You Tube Video). You can find the Orange Evolution Chevelle in numerous online articles and magazines and it looks amazing. The build was once again a long distance deal with most of the direction and information from videos, pictures, and emails. Jeff featured much of the interesting aspects on his YouTube channel so Jeremy could even follow along there.
Vincent Aiello is another listener, TMCP guest, and also a podcast host turned friend. Vincent is now an Allison Customs customer as well. Vincent has taken his 1967 fastback to Jeff to work on and plans are for a regular car build so we will not be seeing this one at SEMA. The car has had work done to it, but a lot of things were changed for the worse and it all needs to be corrected or finished. Through listening to the show and hearing of all the great experiences at Allison Customs, Vincent has decided to have Jeff finish the car, make it run and drive and be safe.
If you would like to know more about what Jeff is working on now, you can check out his new website at AllisonCustoms.com  Allison Customs Project Car TV You Tube channel
Thanks for being such a great friend Jeff!
-Rob Kibbe
======================================================
This interview sponsored by our pals at National Parts Depot –
your premier source for muscle car restoration parts!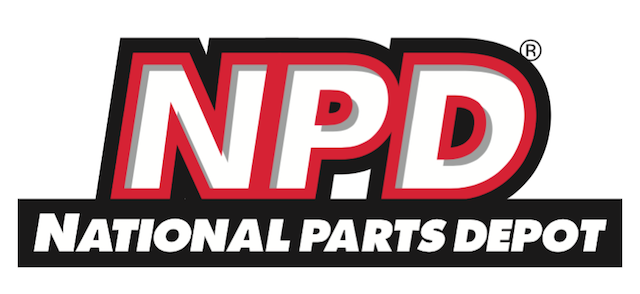 ======================================================