Podcast: Play in new window | Download
Subscribe: Google Podcasts | RSS
======================================================
FEATURE INTERVIEW:
Seth Withers:
TMCP Network Sales Director
This week our guest was Seth Withers, our brand new sales director for The MuscleCar Place Network of shows. After ten years of building our network shows the shows to an amazing level of production and content, I knew that to achieve our goal of "big time" it would require a full time Sales Sales Director to place over the entire network. This person had to have a sales track record, be a real car guy or gal already, be a fit with out existing team, and (most importantly) be a true believer in our podast network already.
As always, I asked my existing listeners for help….and Seth was the fit we needed. He is a long time listener of both The MuscleCar Place and the Kibbe and Friends show and he is anxious to start working with the team. He began a few months ago and we're now going public with it!
Seth grew up around old cars and trucks and was always ready to do an automotive project. He worked in sales for over 10 years in the athletic apparel industry but found a refuge each day in listening to podcasts and in particular he would escape to TMCP shows. When he heard on the show that there was a need for someone to work sales and be an ambassador for the network.
Seth's addition is going to (soon) accompany a major upgrade in the the look and feel of our website and media to more accurately reflect the goals and mission of The MuscleCar Place Network. Our focus will be to bring brand sponsors to our other shows as well (specifically Kibbe and Friends) to implement there what has been so successful here on this show. In addition we'll be upgrading our Patreon experience for Kibbe and Friends, implementing new apparel, partnerships with other creators, and (overall) turning the knob up to "11" to make 2020 the year that sees TMCP as a major player.
I look forward to seeing what Seth can do for the show and allow us to bring even more great content to you our listeners. If you would like to contact Seth you can email him at seth@themusclecarplace.com.
Thanks for joining us, Seth!
-Rob Kibbe
======================================================
This interview sponsored by our pals at National Parts Depot –
your premier source for muscle car restoration parts!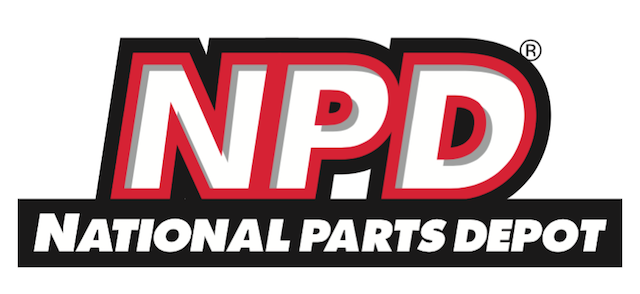 ======================================================
The Pro-Touring.com Update
with Larry Callahan!
Big Red Camaro Update: The first season of the Big Red Camaro's TV show, "Driving Fast and Taking Chances" is out and available to stream online at some outlets (Amazon Prime). The big news is that it has been greenlighted for a second season and even more Big Red goodness is headed our way. Stay tuned!
Intergalactic Ford Festival: The first ever Intergalactic Ford Festival, is taking place September 26-29th at Beech Bend Raceway. It requires a Ford vehicle running Ford powertrain to be able to enter. Glad we got that straightened out.
Apollo 11 update!: The astronauts were famous for driving Corvettes during the space race and come to find out, those cars were not given to the famous pilots, they had to buy them. Lucky a dealership was able to hook them up with the best deal in the galaxy, $1 for a Corvette.
MotiV8r update!: Larry has JCG hard at work on MotiV8r and is adding more toys utilizing Ron Francis wiring. The nice thing is Larry is very involved and is programming his own wiring features from his desk using his Ron Francis wiring and the RacePak SmartWire system.
GoodGuys Des Moines Heartland Nationals: Rob entered both the Chevelle and the General "Kibbe Lee" in this event and was excited to announce that the General did not finish last and was very fun. Tim Strange would play the Dukes theme song each time the Charger took the track and even got to the point where the song was timed to end as the car crossed the finish line. It was a great event and everyone had a ball! You can find the results listed at the GoodGuys website.
GoodGuys Columbus Nationals: The PPG Street Rod and Street Car of the year was announced and they are Phil and Deb Becker's 1932 Victoria Legacy and Jimmy Shaw's 1971 Ford Maverick.
As always Autocross and Pro-Touring events are featured at Pro-Touring.com
We're proud to say that this segment is sponsored by the fantastic muscle car and hot rod wiring supply company, Ron Francis Wiring, and we're very appreciative that they are our show sponsor!
Thanks, Ron Francis!