Podcast: Play in new window | Download
Subscribe: Google Podcasts | RSS
======================================================
FEATURE INTERVIEW:
Rick Love:
Vintage Air
This week our guest was Rick Love, the executive vice president of Vintage Air, manufacturer extraordinaire of cutting edge air conditioning retrofit products. Rick has been a hot rodder and gear head his whole life and working at Vintage Air is a dream come true. He even attends many driving events in his '32 Ford or his '39 Ford Deluxe coupe *which he has owned since the 80's).
Vintage Air is always adding to or modifying it's line of products. They support as many cars as they can while making sure they support the super popular vehicles like Tri-5 Chevys, and First-Gen Camaros.
In this discussion we discussed how VA has continued to innovate as a company using new tools for rapid prototyping (such as 3D printing) in combination with their remarkable capability for produce everything they need – including forming their own plastic – all in house. Frankly, they're able to achieve development for products that can be tested, vetted, QA'd and QC'd in MONTHS at this point.
When it comes to tech issues with systems, without a doubt Rick points to improper charging as the number one issue that customers have with installing a Vintage Air system. Out of the box these systems rely on the basic principles of physics to work, and if the shop that does the charge does so without using the proper tools to accurately add the correct amount. An air conditioning system is not like other systems where the excess will eventually be burnt off, used up, or leak out.
If you open the hood on any newer car you will see an accurate  listing of how much freon is required for the best operation. A Vintage Air system is no different and requires an exact amount to function correctly. Rick pointed out that the little cans of freon in the auto stores are not an accurate way to measure and add freon to a system. The best way to is to take the car to a qualified A/C repair facility to add the correct amount to your newly installed Vintage Air product.
You can get more information about the Vintage Air at the website VintageAir.com, or on Facebook.com/vintageairinc where they share a lot of pictures and event information.
Thanks for the support of the show Rick!
-Rob Kibbe
======================================================
This episode also includes the return of the  Vintage Air Summer Special! 
Vintage Air are the inventors of high performance air conditioning,
and provide systems for Street Rods, Muscle Cars, and Classic Vehicles.
More info is available on the website as well!
======================================================
This interview sponsored by our pals at National Parts Depot –
your premier source for muscle car restoration parts!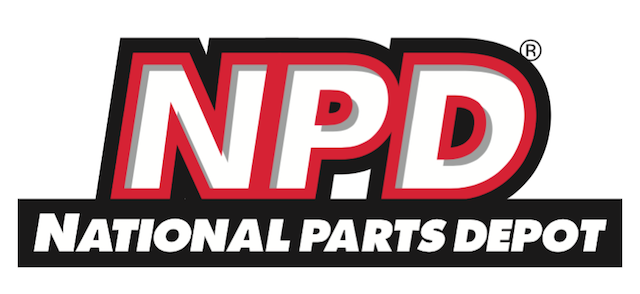 ======================================================
"Ask Rick" with NPD's Rick Schmidt!
On this edition of Ask Rick, I asked him questions from your emails. The first question was what does NPD do for the Fourth of July holiday? Rick said that they will run a small staff on the phones for customer questions but all shipping operations will be closed so his employees can enjoy time with their families.
A listener asked what products that NPD may have tried to sell that seemed like sure things, but that fizzled out in reality, particularly accessories like toys/trinkets and specialty tools. Rick did admit that he has had products fail that he thought were great ideas, and in one example thought he had a winner that hardly sold at all!
Listen in for Rick's review of three eBay cars as well….and you will hear which of the three is the most patriotic! (Hint – we have a Chevy, a Ford, and a MOPAR for him to choose from.)
Thanks Rick, thanks for another great interview!