Podcast: Play in new window | Download
Subscribe: Google Podcasts | RSS
======================================================
FEATURE INTERVIEW:
Mike Paul:
Selling a Restoration Collection 30 Years in the Making
This week our guest was Mike Paul, the host of the Motor Madhouse Podcast and life long muscle car fanatic. Mike was previously on the show in episode 344 and displayed a passion for cars that goes back to his childhood.
His love of cars goes back to his upbringing and he has learned a lot from his father where he helped him curate a collected of Buick, Olds, and Pontiac muscle cars that were all well documented (and rare enough) to warrant a restoration. Many have highly rare option combinations, or in one case ONLY go fast options and nothing else. Mike told the details and gives some history on some of the cars which was fascinating on many levels. While they did have the chance to restore many cars, but there's only so much time in life and the reality was they'd never see them all done.
So how does one showcase a huge collection of cars for sale that may or may not run? Easy! Mike enlisted the help of Ryan Brutt, the famed Auto Archeologist himself. Ryan is also a former guest on the show (episode 315) and has a well deserved reputation for showcasing classic cars on his media outlets – especially his book series and YouTube channel. Ryan's full video of this collection is available below as well.
Mike helped his dad build the collection BEFORE the days Facebook Marketplace or Craigslist, and they passed on good cars that they would have loved to do – but that didn't have proper documentation. This collection has been sitting climate controlled storage ever since. Anyone one of them would make a great family project – or possible investment. Mike was pretty honest and realistic about the prices as well.
You can follow Mike and The Motor Madhouse on Facebook.com/motormadhouse and hear the great podcast that featured a famous celebrity (episode 26). We have linked to the You Tube video below, but you can see more from Ryan Brutt, the Auto Archaeologist, at Facebook.com/TheAutoArchaeologist as well as Twitter, Instagram, and YouTube
Thanks, Mike!
-Rob Kibbe
======================================================
This interview sponsored by our pals at National Parts Depot –
your premier source for muscle car restoration parts!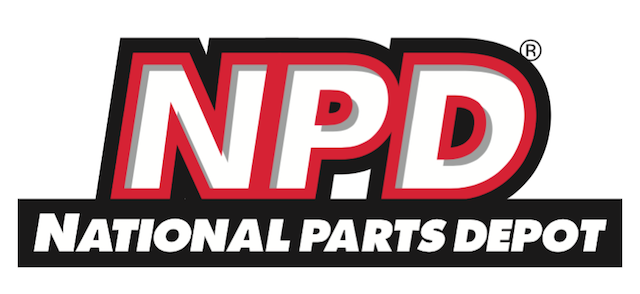 ======================================================
The Pro-Touring.com Update
with Larry Callahan!
Ride Tech Update: Big news – Ride Tech is now owned by Fox! Our friend Bret Vokel started Ride Tech over 20 years ago and will stay on with the business. Many of the parts were already built by Fox so the same quality will be going into the products and this will open up the line to even more innovation possibilities.
Holley LS Fest West 2019: The Holley LS Fest West was a great event and many photos are available at HostMyJunk.com. Congratulations to Vintage Grand Champion Mike Dusold and his 1967 Twin Turbo Camaro. Taking second place was Greg Thurmond who narrowly edged out Robby Unser and Matt Acala.
Bel Air Update: Larry is talking about ion nitriding the crankshaft in the inline six engine. This will beef it up for more power add ons. His excuse was that he is in the space industry so he should have space age parts in his sixty plus year old car. Stay tuned as he is still researching the options.
As always Autocross and Pro-Touring events are featured at Pro-Touring.com
We're proud to say that this segment is sponsored by the fantastic muscle car and hot rod wiring supply company, Ron Francis Wiring, and we're very appreciative that they are our show sponsor!
Thanks, Ron Francis!