Podcast: Play in new window | Download
Subscribe: Google Podcasts | RSS
======================================================
This interview sponsored by our pals at National Parts Depot –
your premier source for muscle car restoration parts!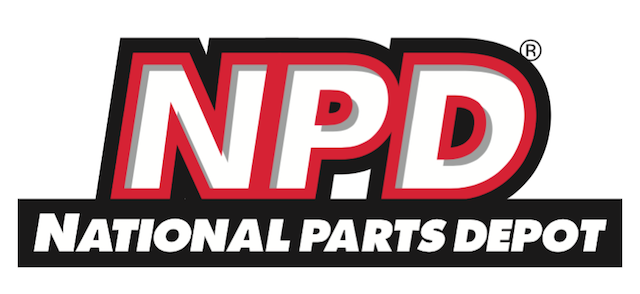 ======================================================
FEATURE INTERVIEW:
Jo Coddington
Motorsports Spokesperson 
This week I spoke to Jo Coddington, racer, car enthusiast, TV celebrity, and Motorsports spokesperson. She became a household name along with her husband Boyd Coddingon on the television show American Hot Rod, but that was not at all where she really gained her start in the industry!
Jo was born in Woodvine Iowa, but grew up "out west" in Phoenix Arizona due to allergies that had no known cure at the time. She was raised in a racing family and after graduating from a go kart, she moved into dirt sports.
Jo tells the story of her dad not allowing her to come home until she had rebuilt the race engine she had blown up. She worked on it at a friends garage and thought she could talk him into fixing it, but he was in on the plan with her dad. Years later Jo admits that making her build that engine just reinforced her desire to be involved and could not keep her out of the garage.
When you are in the automotive world you realize that every body knows everybody and this is definitely evident in the story of how Jo met Boyd. A friend of Jo gave her a ride in a semi hauling some of Boyd's cars to a car show. She met him at the show and he was hooked. He kept showing up at events that she was at and it eventually led to them being inseparable. Jo believes that it was for the best that they became friends first and were able to support each other regarding huge personal or financial heartbreaks.
Boyd Coddington had a desire to become a household name and he got that wish. I asked Jo about being with Boyd on "reality TV" and the experience of being on such a huge show. She was pretty candid in stating that the "reality" component wasn't exactly all real. White the show certainly had a massive upside, it also was a situation where each season was in question and even after the show not all of the contacts made could be used per contract stipulations. Boyd had the opinion that he was building cars before the show, he can always go back to making cars after. Jo was very forthcoming with stories and relayed huge insights about those times.
Today Jo continues to be an automotive TV personality and is a successful brand ambassador for automotive products she uses and believes in (Quick Trick Alignment and Aero Car Care Products). She is a fan favorite at various cool car shows across the country! She'll be at the Iola car show in Wisconsin this July with a large gather of other automotive celebrities…and even Catherine Back (Daisy Duke)!
You can find out more about Jo on all of the social medias including Instagram/JoCoddington1, Twitter.com/JoCoddington, and Facebook.com/jo.coddington2. Of course you can always check out the website JoCoddington.com.
Thanks for the great interview Jo!
-Rob Kibbe
======================================================
This episode marks the triumphant return of the  Vintage Air Summer Special! Vintage Air are the inventors of high performance air conditioning, Providing systems for Street Rods, Muscle Cars, and Classic Vehicles. They have everything….including the complete A/C and heat setup I SHOULD HAVE used on my '69 Charger General Lee. Listen in for details.
More info is available on the website as well!
======================================================