Podcast: Play in new window | Download
Subscribe: Google Podcasts | RSS
======================================================
FEATURE INTERVIEW:
Gil Winningham
Quick Trick Alignment Products
This week our guest was Gil Winningham from Quick Trick Alignment Products, a company known for their innovative, super simple, and American made DIY alignment tools. Gil's stepfather Gary created the system to help him change alignment settings at the track….and also to save himself from hauling his race car to an alignment shop every week for a $150 alignment! People at the track saw this invention and wanted one for themselves and a business was created. We featured them a few years ago on this show as well and since then they've added even more new products for different wheels sizes, big trucks, and other items that enhance the portable alignment tool and save customers time and money.
I first learned of QuickTrick from Bret Voelkel at RideTech. Most people are scared of changing alignment settings since it is so expensive to take the car back to a shop to put things back to correct if they are messed up.
The QuickTrick alignment tool puts the power into the hands of the small time racer or DIY enthusiast. This tool can teach you about alignments simply by letting you play with settings and then have the ability to put them back without paying someone or spending time hauling the car around.
Best of all – we have worked a special deal with QuickTrick that will allow anyone that purchases an item between now and April 30 to get 15% off by using the code QTMUSCLE! That's better than you'll find anywhere, including the online speedshops and even Amazon. Better yet, every purchase actually helps out the show!
To get your 15% off deal now visit: https://www.quicktrickalignment.com and use the code QTMUSCLE on checkout!
Thanks, Gil!
-Rob Kibbe
======================================================
This interview sponsored by our pals at National Parts Depot –
your premier source for muscle car restoration parts!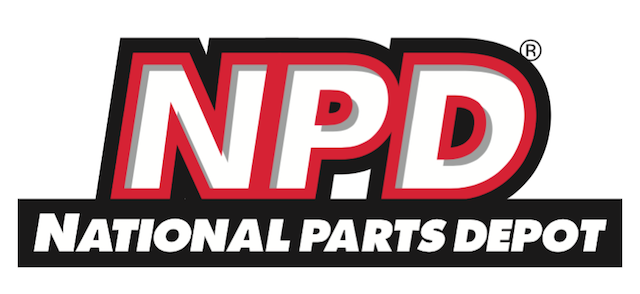 ======================================================
The Pro-Touring.com Update
with Larry Callahan!
Electric Muscle Cars: An innocent comment about an electric 1958 Beetle (Omaze giveaway to support The Planetary Society) turned into a great conversation about the future of automobiles and the direction of hot rodding cars. Larry commented that if he were starting over on the Bel Air that he would consider making it electrified. You can check out more about electric Beetles at Zelectricmotors.com.
Good Guys Meguiars Del-Mar Event Coverage: Larry and I discussed the Good Guys Del-Mar event. Many fun cars were there including Mike Ahlstrom's VW Dune Buggy!
As always Autocross and Pro-Touring events are featured at Pro-Touring.com
We're proud to say that this segment is sponsored by the fantastic muscle car and hot rod wiring supply company, Ron Francis Wiring, and we're very appreciative that they are our show sponsor!
Thanks, Ron Francis!