Podcast: Play in new window | Download
Subscribe: Google Podcasts | RSS
======================================================
FEATURE INTERVIEW:
Steve Myers
Skunk River Restorations 
This week I spoke to Steve Myers Owner of Skunk River Restorations with an interview conducted – for the first time ever – right here in my own office! Skunk River is a local Ames, Iowa restoration business that specializes in working on the vehicles that most many other shops either cannot or do not want to work on. Steve will take on the high end and import vehicles that are sometimes hard to source parts for or that are so different that most people are scared to dig into them.
Steve grew up in a business and automotive oriented family. He and his father enjoyed working on and racing cars as a hobby together. They made many friends in the hobby and because well known as true enthusiasts.
While he started out his career inside of the family business, his hopes to move into the restoration world always lingered. Several years ago the opportunity came to launch it so he took a deep breath and went for it!
When someone has a passion for cars you  can hear it in their voice and see it in the work. Steve loves to work on cars and he finds solace in the tasks and labor needed to restore a classic or repair a vintage  race car. He likes to get his hands on the project and work.
There have been many  interesting projects through the shop including many English and German cars as well as custom work like converting an old delivery van into a hip food truck! They also restored my Volkwagen Karmann Ghia and I enjoyed the process tremendously.
You can find out more about Skunk River Restorations at SkunkRiverRestorations.com or follow the latest happenings on Facebook.com/SkunkRiverRestorations.
Thanks for stopping by Steve!
-Rob Kibbe
======================================================
This interview sponsored by our pals at National Parts Depot –
your premier source for muscle car restoration parts!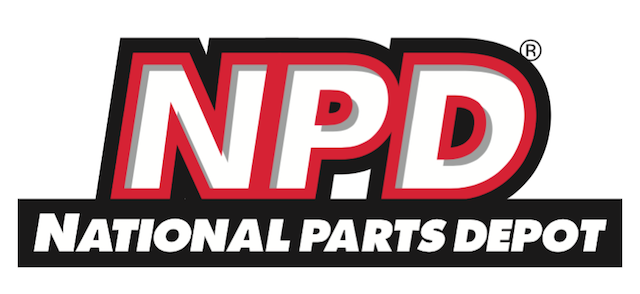 ======================================================
nterview!