Podcast: Play in new window | Download
Subscribe: Google Podcasts | RSS
======================================================
FEATURE INTERVIEW:
Mike Fadel
Streetside Classics 
In this episode I spoke once again to friend of the show Mike Fadel, Director of Sales and Consignments at Streetside Classics. Streetside has made a major impact for both buyers and sellers of collector cars, muscle cars and otherwise by going strictly consignment and by utilizing massive amounts of data to fine tune where cars cab be bought and sold. And….it's working! In just the last few years they've been growing at a rapid rate and I wanted to see if he could give me the hottest look at what 2019 holds.
As Mike shared, the key factor that Streeside has made is that if a listed car has not sold within 60 days, that the price needs to be adjusted. As an examples he stated that it is amazing how simply moving a car from say $41,995 down to $39,995 will suddenly generate inquiries, especially with the impact it has on a perceived price range. They always work with a seller to pre-evaluate a car, it's condition, and the price the seller would like to see before they movie forward. If they all agree it's viable, they proceed! It also has worked vice versa as they have multiple repeat buying clients. the like dealing with Streetside specifically.
Charlotte NC is the home of the very first Streetside Classics location and it was a lot of work to get cars into the showroom. Now there is a new larger showroom there as well as multiple new locations around the country. Mike said that the longer a showroom is open the wider the coverage of that location is. Key to this growth is having the cars priced right, making the most for the seller while providing the best value for the buyer.
You can see all of the amazing vehicles for sale at Streetside on the web at StreetsideClassics.com, or follow them at Instagram.com/streetsideclassics. If yo'd like even more of Mike's story – listen in to his previous interviews in episode 306 as well as  episode 333!
Thanks for the update Mike!
-Rob Kibbe
======================================================
This interview sponsored by our pals at National Parts Depot –
your premier source for muscle car restoration parts!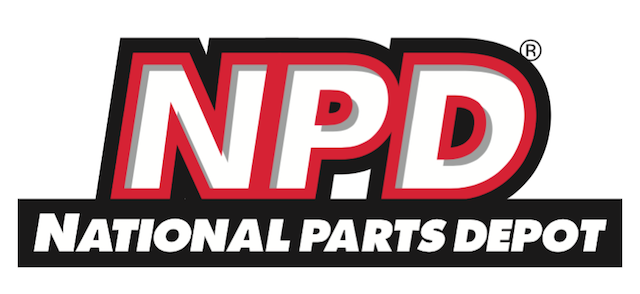 ======================================================
"Ask Rick" with NPD's Rick Schmidt!
On this edition of Ask Rick Rick shared the final results from the recent AACA show in Ocala and regarding the judging of his 1955 Pontiac Star Chief  specifically. He told me it passed with no issues! He went on to say that prior to AACA judging he did correct quite a few things with the car and he would be proud to enter it even into a Pontiac specific show. The vehicle specific shows are a bit different than AACA since the people that judge are specialists in those cars specifically where an AACA judge has a breadth of knowledge regarding all makes and models. The AACA shows do a great job of judging overall quality of a vehicle as a collector car and is something to look for when purchasing a car.
Following this discussion it was time for a full peek at a number of "eBay" cars on the internet preceded by a full discussion of whether to preserve or restore a newly resurfaced 1979 TransAm that was featured in Steve McQueens last movie. The nice thing is that it was kept after the end of filming, but the bad side is that it was kept in a barn in a bad location. I wanted to know if Rick would restore it or leave it as it sits and he adamantly stated, restore!
Thanks Rick, thanks for another great interview!