Podcast: Play in new window | Download
Subscribe: Google Podcasts | RSS
======================================================
FEATURE INTERVIEW:
Ed Capen
2019 Good-guys Autocross Racing
This weeks interview is with Ed Capen, Vice President, Sales and Sponsorships for Good-guys Rod & Custom Association to talk about the new rules for the 2019 racing season. Ed has been on the show previously and we got straight into the rules. Good-guys is first and foremost a car show – and the autocross itself is an addition to it. The customer is the car show attendee and the goal is to make it fun and so that car owners do not have to build their cars specifically for this race series.
And with that established….the new rules are very exciting and make it possible for a more "normal" or slightly modified classic car owner to be able to compete against other similar vehicles. Over the past few seasons the competition has become more race car specific, a typical offshoot of anything that happens when cars and a "race" are matched together. Cars have become far lighter, tire sizes have increased substantially, and flared fenders and race chassis setups were becoming the norm for anyone truly wanting a shot at a win. Manufacturers and competitors alike gave feedback that while this was fun….it was not longer a great fit for the "average Joe" to run a slightly modified muscle car. That's where Ed and Good Guys stepped in to introduce some new changes to the mix.
Perhaps most notably changed is the "Street Machine" class where in previous years nearly all muscle cars were classed together (and any vehicle model year 1950 or newer). The Street Machine class now has a maximum width front tire limit of 285 mm and a minimum weight limit of 3200 lbs! Multiple considerations were taken in deciding on these two simple limits, and for the most part the tire size was based on what can fit under stock wheel opening without modifying the chassis or fenders of cars in this class. This means that a person can bolt on over-the-counter suspension parts to their factory street driven muscle car and still have a fighting shot at being competitive in the autocross.
So where do the super fun big tire'd cars go that have already been built, that are being built, or that people really prefer (and that fans love)? Well, one of two places! They'll either be in the "Pro Class" or the all new "Pro-X Class."
The Pro class now has a maximum tire width of 315mm and a minimum weight of 3,000 lbs. If a driver starts in the Street Machine class (or the Hot Rod or Truck Class respectively) and wins repeatedly (30 points or 3 combined wins) they would eventually be moved up into the Pro class. This was done specifically to avoid someone being moved up prematurely if they got "lucky" at a single event and won as well as to offset the differences in competition levels at different events.
The new Pro-X class is an "Outlaw" class with an under 3,000 lbs weight limit and and over 315 tire size. This was based on the top 16 cars at the Duel in the Desert event and is meant to cater to the purpose built race cars. Ed said that the rest of the vehicles will be in the other lower classes and people may wind up moving up over the course of the year.
Hot Rod class is one of the smallest classes and Ed admitted they did not put a lot of restrictions on them. He did admit they wanted to put enough restrictions so the purpose built race car roadsters were kept out and it is competitive to the normal car show roadsters.
The Truck Class is 1987 or older, 3,200 lbs or more, and the old 1940 or older trucks do not need to have fenders, roof, or hood sides. El Caminos and Rancheros are included in the truck class as well as anything with a bed. Note that there is not a front tire size limit to this class as trucks generally lend to large tire sizes.
At 3 o'clock on Saturday at Good-guys events, the 16 car "Shootout" happens. The top 16 fastest cars are thrown together and certain classes will have points deductions based on the actual race results of times between classes. Each event these time differences will be different due to being at different tracks and conditions for each event.
You can read more about the Good-guys 2019 season on the internet at Good-guys.com/events/event-features/goodguys-autocross. I think the new rules are a welcome change and I am looking forward to running the Chevelle at some of this summers events. Ed also reveealed in this episod ehtieyr huge bash planned for the PPG Nationals in Columbus to honor the 50th anniversary of the '69 Camaro! It'll be called the Summer of '69 and will highlight a number of rare and cool '69 Camaro's. Full details are available here as well:
https://www.good-guys.com/hotnews/50th-anniversary-camaro-exhibit-to-highlight-goodguys-22nd-ppg-nationals-in-2019/
Thanks for the interview, Ed!
-Rob Kibbe
======================================================
This interview sponsored by our pals at National Parts Depot –
your premier source for muscle car restoration parts!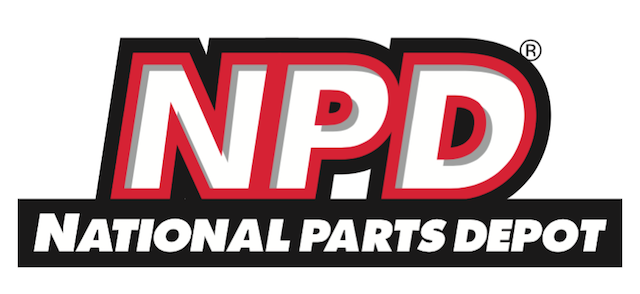 ======================================================
The Pro-Touring.com Update
with Larry Callahan!
Larry could not make it this month but you can get you update on Autocross and Pro-Touring events at Pro-Touring.com
We're proud to say that this segment is sponsored by the fantastic muscle car and hot rod wiring supply company, Ron Francis Wiring, and we're very appreciative that they are our show sponsor!
Thanks, Ron Francis!