Podcast: Play in new window | Download
Subscribe: Google Podcasts | RSS
======================================================
FEATURE INTERVIEW:
Taylor Hull
Asphalt Anarchy Racing
This weeks interview is with Taylor Hull, a drift car racer that I met at SEMA Show in 2018. Taylor has always been into cars and his family supported his dreams of racing. His day job has has been both flexible and supportive of his racing schedule and gave him some leeway to pursue his racing hobbies and dreams. He's tried many aspects of "normal" racing including some circle track experiences including some time in the NASCAR Truck series. However, he's found that he loves drifting the most …because there's never a time when it gets easy! Since this is a sport that can be enjoyed by both hobbyists and pros I thought it would be a great discussion for our January show run.
I asked Taylor how he started in drift racing and if it were a slow transition from one form of racing to another. Surprisingly he said it was an all or nothing change. He sold all of his circle track equipment and cars and started searching for a Nissan 240SX to compete with in the Pro-Am series. Later he bought a slightly newer Nissan but then found the SN95 Mustang really fit his style and has been a very fun and hardy car. The Nissan was very easy to buy race parts for but he really likes the Mustang for reliability and stamina. He now races Formula Drift in a highly modified Cadillac ATS as well as other drift car creations he has made. The Caddy is a one off car and you can tell when it is on the track as it is the only one of it's kind.
As a true car guy, Taylor cannot keep his hands off and likes to create and build race cars. He has a list of vehicles that muscle car fans would love to take for a spin (or at least a slide) in. He built the "Gone in 60 seconds" tribute drift Duster called "Stonewall" that is sure to please and tick off many since it features an LS engine as it's power plant. He is also working on a 1968 Dodge Charger that is mounted to a 2006 Dodge Charger under body. He says that it may wind up making a Cannonball Run trip along with Jacob Davis sometime over the summer. He bought the car partially done but he still has a lot of fun ahead of him.
Taylor is also a huge Dukes of Hazard fan and told me about his quest to find Lee 2. He says it could still exist and he wants to be the one to find it and bring it back. The knowledge of this General came through immediately and the conversation changed to a Kibbe and Friends type interview very quickly. I am looking forward to updates on Taylor's findings on this piece of Dukes history.
You can follow Taylor Hull Racing on Facebook and on YouTube you  can see his latest episodes of Asphalt Anarchy #asphaltanarchy. Check him out on Instagram at Instagram.com/taylorhull82.
-Rob Kibbe
p.s. Don't forget to check out the "Kibbe Lee" updates on the Warren Customs Facebook page Facebook.com/WarrenCustoms.
======================================================
This interview sponsored by our pals at National Parts Depot –
your premier source for muscle car restoration parts!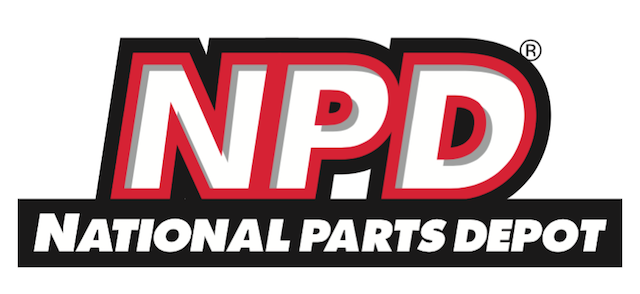 ======================================================