Podcast: Play in new window | Download
Subscribe: Google Podcasts | RSS
======================================================
Merry Christmas from The MuscleCar Place – and have a Happy New Year!
FEATURE INTERVIEW:

S. Claus, Esquire 
For the tenth year in a row and on our final show of 2018, we once again had the pleasure of having on the celebrity guest of the holiday season! He makes it a point to come on every Christmas and marks this as his ONLY official media interview he does each year (everyone else is a fake!). Our interview was with the big man himself, the baddest sleigh driver ever, Santa Claus!
This past year was amazing and I finally got the chance to thank Father Christmas for the amazing gift of a General Lee and all of the fun things I got to do with it over the past year. Of course I also quizzed him on some holiday movie trivia again so listen in and see if Santa gets stumped this year!
This marks Santa's 10th annual appearance on our show and we consider it a wonder to have him on each year. He is our number one most interviewed person on the show – and no, he's not actually just the famed Larry Callahan from Pro-Touring.com all dressed up in a Santa suit.
If you would like to hear any of Santa's interviews from previous years, you can find them here on the website! It all started in 2009 with Episode 28, then followed annually with Episode 67, Episode 114, Episode 160, Episode 197, Episode 233, Episode 270 ,  Episode 307 and last Christmas in Episode 343. We even had Santa on for our gigantic bonanza Episode 300 Celebration show! (400th episode is not that far off)
We would like help good kids find where Santa is this year with the Google Maps based Santa Tracker and Holiday calendar! Check it out!
Thanks for the interview, Santa! Talk to you in 2019!
-Rob Kibbe
Don't forget, The Kibbe and Finnegan show together with Silver Sport Transmissions is giving away a TCI EZ TCU electronic transmission controller package. Details will follow soon so keep an eye on our Instagram channel for the announcement soon.
-Rob Kibbe
======================================================
This interview sponsored by our pals at National Parts Depot –
your premier source for muscle car restoration parts!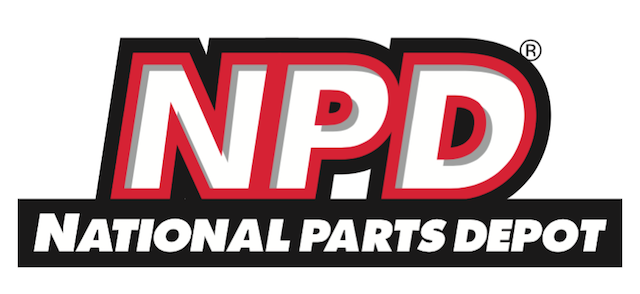 ======================================================
The Real Reason for the Season!
Of course, the real reason for the season is the birth of our Lord and Savior, Jesus Christ. If the hustle and bustle of Christmas has you missing the point of it all, not to worry. Linus Van Pelt helped Charlie Brown with the same question a long time ago by reading Luke 2: 8-14 – and it's shared in this episode as well.
If you've been meaning to learn more about why that's significant, or perhaps it's something you walked away from a long time ago, know that you can always come home….and Christmas would be a terrific time to do it!
======================================================
Thank YOU!

This is the last podcast from The MuscleCar Place for 2018 and such an amazing year it was. Thank YOU for listening all year long, and helping me chase my dreams of old cars for a living.