Podcast: Play in new window | Download
Subscribe: Google Podcasts | RSS
======================================================
FEATURE INTERVIEW:
Colin Date
National Parts Depot – Director of Marketing
On this episode of the show our guest is Mr. Colin Date, the all new Director of Marketing for National Parts Depot! Colin has been around the restoration parts industry and automotive media business for 20 years and is no stranger to the ups, downs, people, and passions that make it all go round. He and NPD's Rick Schmidt knew each other, had interacted quite a bit, and had a mutual respect for years. He is an all around car guy, not tied to any one specific brand (i.e. all muscle cars are good muscle cars), and loves the whole classic car culture!
Colin was educated in marketing and advertising and soon found himself using those skills in the automotive restoration parts market. As a side hobby he created Legendary Ford magazine and started writing articles while working for a classic parts supplier. His list of accomplishments include owning multiple magazine, publishing restoration books, and even work as a volunteer fireman!
His goal at NPD and is to create the next level of marketing for the company. He said he likes the fact that NPD has been around a long time and is a stable family company, but one that is simultaneously growing and expanding. One of the big perks he likes about being in the Florida location is being able to walk through the NPD collection and experiencing the cars on a daily basis. His favorite car in the collection is a '71 Buick Riviera!
Please join me in welcoming Colin to NPD, and be sure to reach out to him to let him know what you'd like to see from NPD as well And as always – be sure to peruse for your muscle car NPD online at  NPDLink.com!
Thanks, Colin!
-Rob Kibbe
p.s. On a different topic, as you heard in this episode I am asking for your prayers and donations for a young man in the hospital. Gage and his grandpa Tony were involved in a rear end accident in a 1934 Ford and he is still in the hospital with extensive face injuries. If you would like to send an encouraging note or donate via PayPal you can use the email hotrodder0907@hotmail.com.
======================================================
This interview sponsored by our pals at National Parts Depot –
your premier source for muscle car restoration parts!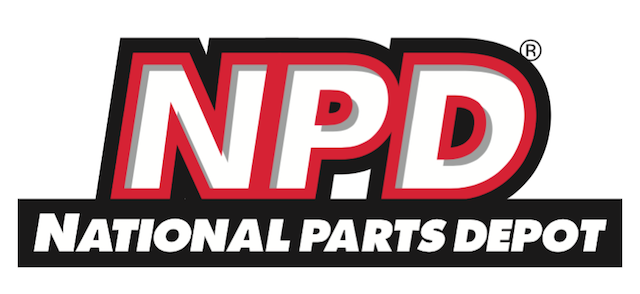 ======================================================