Podcast: Play in new window | Download
Subscribe: Google Podcasts | RSS
======================================================
FEATURE INTERVIEW:
Dave Hall
Restoring Classics, The Bandit Run, and Burt Reynolds
Today's show is with Dave Hall, founder of Restore a Muscle Car, lover of Trans Am (and all muscle cars), and even a past show guest (episode 38). Restore A Muscle Car is an impressive restoration business that he and his wife have built together that restores all muscle cars, but is always the one I think of first when it comes to the "Bandit" Trans Am. They also had a close relationship with Burt Reynolds (The Bandit) himself!
Restore A Car has worked on many projects with Burt both buying, selling, and restoring multiple Trans Ams with his signature and appearances promoting them. Burt was supposed to appear at Barrett Jackson promoting the sale of the most recent project. Dave shared some memories of him and said he always had a great story to share and had a very sharp memory.
I asked Dave if Burt was a car guy and he told me that he was not at first. Dave worked with a group out of Florida to get Burt more involved with the car community and Bandit car aficionados. At first he was tentative about the response he would get and feared meeting rude selfish people. Once he found out that the people who love Bandit Trans Ams do so through love of the movie and the actors in it, he opened up and his interaction with the automotive community bloomed.
Dave is also the founder of The Bandit Run road trip event. One day Dave was talking to some friends and they thought it would be great fun to go out and drive  from Texarkana to Atlanta and follows the same route that "Bandit" (Burt Reynolds) and "Snowman" (Jerry Reed) made in the 1977 movie, and the Bandit Run was started. It now has become an annual event and attended by many Bandit fans and features many special edition Trans Ams. In the past year the Bandit Run even came directly to Burt's house.
As you'll hear in this interview, Dave loves the business of restoring cars, people, Burt, the cars, and really has excelled in a hobby industry that's sells "wants not needs." He's found a way to not only survive, but thrive! Pays special attention to the discussion of the software tool they've developed called Klutchn. It's auto shop management app for your restoration business, is used by their shop, Gas Money Garage, and others. You can get more info at Klutchn.com.
You can learn more about The Bandit Run on the internet at TheBanditRun.com or on Facebook.com/TheBanditRun. You can find out all of the different ways you can buy, sell, or restore your own muscle car or truck at RestoreAMusclecar.com. If you would like to know more about
Thanks so much for sharing your experiences on the show Dave!
-Rob Kibbe
======================================================
This interview sponsored by our pals at National Parts Depot –
your premier source for muscle car restoration parts!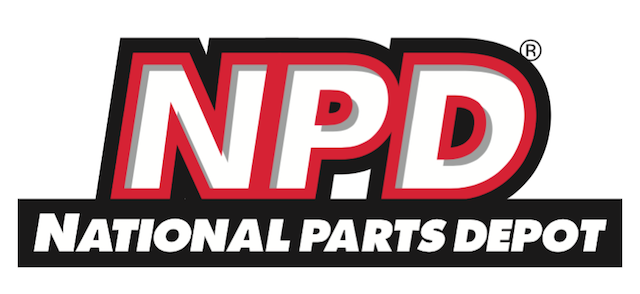 ======================================================
The Pro-Touring.com Update
with Larry Callahan!
SEMA Show Pro-Touring.com Dinner Update: Larry told me that tickets are on sale now for the 2018 SEMA Show Dinner. You will meet Pro-Touring.com sponsors and well-known industry advocates of the pro-touring community, all while enjoying dinner, drinks and a few short announcements with some swag giveaways. Check it out at Pro-Touring.com.
Pro-Touring.com Fun Stuff: There are 996,940 Ron Schwartz $5,000 budget '66 Mustang thread on Pro-Touring.com. It would be cool to hit a million views before the SEMA dinner so please share and see if we can hit this goal. Check it out at Pro-Touring.com
Pro-Touring Update: The software used for viewing the forums on mobile devices is being updated to Tapatalk. Larry says it works pretty good and actually prefers it to viewing the forums in a web browser. You can get it on the Google Play store for FREE.
OPTIMA'S Search for the Ultimate Street Car Show: The show will be available on MAVTV and the search continues with a brand new season starting September 29th. Check it out at mavtv.com/shows/motorsports/optima-s-search-for-the-ultimate-street-car.
Pro Touring Autocross Event Coverage: Larry and I cover the happenings from LS Fest West (Wet?), Goodguys Colorado Nationals,
As always Autocross and Pro-Touring events are featured at Pro-Touring.com
We're proud to say that this segment is sponsored by the fantastic muscle car and hot rod wiring supply company, Ron Francis Wiring, and we're very appreciative that they are our show sponsor!
Thanks, Ron Francis!