Podcast: Play in new window | Download
Subscribe: Google Podcasts | RSS
======================================================
FEATURE INTERVIEW:
Tom Burden
Inventor of GRYPMAT
Today's show is with Tom Burden, inventor of the the GRYPMAT. For those of you that need a clever place to put your tools while working on the car, this is the show you've been waiting for. If you'd like an A-Z lesson in taking an idea to market, winning SEMA Launch Pad, winning Shark Tank, and growing a business, this is still the show you've been waiting for!
Tom has always been interested in mechanical things and graduated with a mechanical engineering degree. He worked on airplanes (fighter jets, in fact) and knew the pain of setting tools down only to then later finding them on the floor, or worse yet down inside a combat jet airplane. One day he noticed his moms sticky dash-board phone holder mat and he knew he had an idea to keep his tools from sliding. Combining that concept with a tray for tools was just the ticket.
Tom told me it was not just an overnight creation. He worked for a few years developing his prototype, changing his formulas, and modifying his molds until he got what he thought was the right combination. He said there were many thing to think about like resistance to chemicals, texture, and production considerations.
The GrypMat is a non-slip flexible tool holder that will grip to your fender and the tray will "hold on" and also hold on to your tools. If it gets dirty you can simply wash it in soap and water and make it clean again. It also does not attract and hold metal shavings like a magnet tray which protects the paint (and your hands from cuts). It will also hold all tools even if they are made from plastic.
Building a business rarely is accomplished by only one person and Tom was able to meet the right people along the way. Many times these connections were a chance occurrence that required him to act quickly and speak up to make his ideas known. Tom admits he had some misconceptions about how to produce his product and how much he would make off each piece. He admits that it is hard work and there were many ups and downs to this point. Perseverance pays off though as Tom won the 2017 SEMA Launch Pad competition with GRYPMAY – and went onto win Shark Tank as well!
You can learn more about Tom and GrypMat on the internet at GrypMat.com or on Twitter.com/grypmat. Of course you can buy it just about anywhere
I am looking forward using Grypmat, Thanks Tom!
-Rob Kibbe
======================================================
Don't forget about the  Vintage Air Summer Special! Vintage Air are the inventors of high performance air conditioning, Providing systems for Street Rods, Muscle Cars, and Classic Vehicles.
More info is available on the website as well!
======================================================
This interview sponsored by our pals at National Parts Depot –
your premier source for muscle car restoration parts!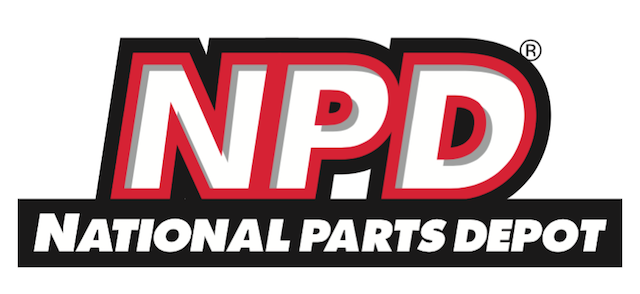 ======================================================