Podcast: Play in new window | Download
Subscribe: Google Podcasts | RSS
======================================================
FEATURE INTERVIEW:
Branden Bailey
Daniel Reed Tribute 1980 Firebird
Today's show is perhaps one of the most important we've ever done at TMCP, and frankly speaking – it's the real reason this show started in the first place. Our guest is Brandon Bailey, a man I've never met in person but one that I was convinced my my great friend Kirk Hansen that I needed to know. Brandon had just purchased Kirk's Firebird in order to restore it as the feature car for a very-soon upcoming fundraiser to raise money in memoriam for the family of his best friend Daniel.
Branden Bailey and Daniel Reed met at a sandlot football game before they were teenagers. These two became best friends as close as brothers and did everything together. They grew up riding bikes, playing football, and watching Smokey and the Bandit enough to wear out the tape.
When Daniel was offered a 1980 Firebird, his dreams of a car like in the movie came true. The boys spent many hours changing motors and fixing on the Firebird and driving around having a great time. They grew up together, started families, and remained best of friends for nearly 20 years.
A few months ago Daniel was struck by a car while riding his motorcycle to work and passed away. Local friends and relatives put together a memorial run to raise money for his 8 year old son and wife that he left behind. Branden said around 70 cars showed up for the drive and everyone had a great time.
Branden contacted the body shop that was working on the painting Daniels Firebird and asked if the car would be done before the memorial run and was told that they did not want to rush it so no, it would not be done. He then searched the internet, found Facebook Marketplace, and then stumbled across Kirk Hansen's ad for the Blue 1980 Firebird project car. It was already spoken for by another buyer but they had not picked it up yet. That deal fell through and Branden was able to get the project from Kirk.
Branden mentioned that he has watched "car show" tv shows like Overhaulin or Graveyard Cars for many years. He could never figure out the drama and tempers and not meeting deadlines, until now. The Firebird had a long way to go, and a short time to get there and he knew he had to do what must be done. Engines had to be swapped and of course nothing bolted up. Interior and body work had to be finished and all the little details had to be wrapped up, but at the last second it all came together and they pulled it off. The Firebird made the show just in time for the fundraiser.
The fundraising business is still continuing today. If you'd like to learn more and donate to Daniel's family you can do so via https://www.gofundme.com/danny-reed.
Thank you, Brandon!
======================================================
This interview sponsored by our pals at National Parts Depot –
your premier source for muscle car restoration parts!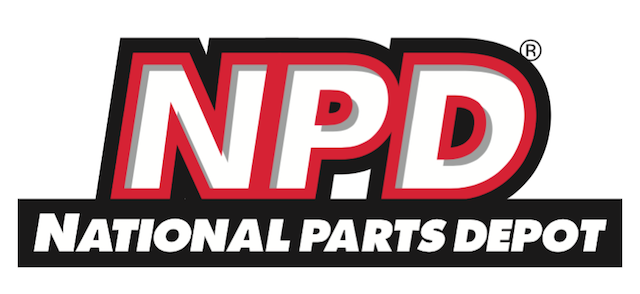 ======================================================
The Pro-Touring.com Update
with Larry Callahan!
55 Bel Air Update: Larry was excited about the new dash panel that he coordinated the creation of with Classic Dash. He received the first piece and it looks amazing. It is a carbon fiber panel made in the shape of the original 55 dash but made to fit new electronic instrument clusters.
As always Autocross and Pro-Touring events are featured at Pro-Touring.com
We're proud to say that this segment is sponsored by the fantastic muscle car and hot rod wiring supply company, Ron Francis Wiring, and we're very appreciative that they are our show sponsor!
Thanks, Ron Francis!