Podcast: Play in new window | Download
Subscribe: Google Podcasts | RSS
======================================================
FEATURE INTERVIEW:
Roger Falcione
Classic Cars and MORE!
Our guest this week is Roger Falcione, CEO and President of ClassicCars.com, a full service automotive network that caters to the classic car market. Roger has always loved classic cars and they seemed to work their way into his businesses even years ago. In the late 90's he built a racing website and sold it in the 2000's. This made Roger one of the first to tie cars together with the internet. Around 2005 he started ClassicCars.com and has built it up from there making an amazing network of advertisements and information.
Having access to a major classic car ad website lets Roger have some great insights as to selling trends right down to what state is best for what car sales. Not too surprisingly, the Dodge Charger tops the lists for most sought after muscle cars. What is interesting is the number of 80's vehicles climbing the charts and the Japanese or foreign vehicles that have caught the attention of the younger market. Some of this trend is due to movies like The Fast and the Furious, but some comes from baby boomers simply wanting cars that they remember and loved as a kid.
You can get more information at the website ClassicCars.com. There is more than just sales listings to see, there are great articles and images that will intrigue and entertain any car enthusiast.
Thanks for the great interview Roger!
-Rob Kibbe
p.s. Also mentioned this this show was my recent trip the EAA AirVenture show in OshKosh Wisconsin. There I met with Rob Dumovic who is a listener, a fellow podcaster, and an aerobatic pilot instructor! You can check out his show at PlaneTalkPodcast.com.
======================================================
This interview sponsored by our pals at National Parts Depot –
your premier source for muscle car restoration parts!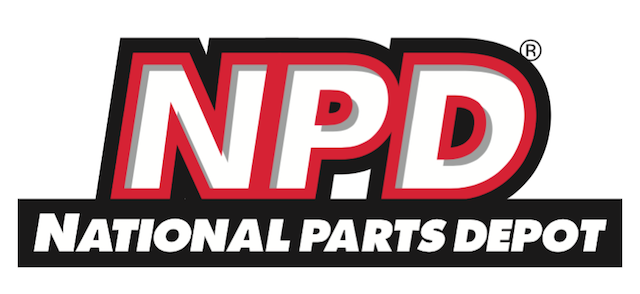 ======================================================
"Ask Rick" with NPD's Rick Schmidt!
Kids and Cars at Car Shows
This month I get to "Ask Rick" about his thoughts on taking kids to cars shows, swap meets, and other car gatherings. Rick grew up around the car industry and attends many events and has seen a lot of families attending and not always happy about it. Many times he sees beleaguered parents dragging screaming kids around a swap meet and you can tell they are not having fun. Car shows and swap meets are about having a good time with automobiles and if the kids don't want to be there, he suggests to not bring them.
I asked Rick his opinion on the creation of new build Mustangs (see previous episode with Tom Scarpelo of Revology) and other muscle cars built from all new parts. His opinion is that these cars are great and a nice introduction for someone that can afford a new, very reliable, muscle car without the drawbacks of a fifty year old vehicle. Personally Rick loves the old steel and feels it is more about the history and stories behind the car. He likes knowing there is a big part of the old car still remaining as the soul of a vehicle.
The last question was about restoring a car with upgraded parts such as 12v electrical and disc brakes. Bernie asked if it affects the value of the vehicle by performing these changes. Rick said it all depends on the goal of the restoration. If this is a high end restoration designed to compete at the highest levels then yes, every little feature matters. If it is a restoration simply meant to make a great driving car then some personal upgrades will not affect the value. Rick did caution that simply upgrading for upgrading sake is silly and the stock hardware, if rebuilt correctly and tuned right, works great without destroying the original design.
Thanks, Rick!