Podcast: Play in new window | Download
Subscribe: Google Podcasts | RSS
======================================================
FEATURE INTERVIEW:
Tim Wellborn; Wellborn Muscle Car Museum
The Greatest Collection of Chargers on the Planet!
Our guest this week is Tim Wellborn, owner and operator of the Wellborn Musclecar Museum. As a young child Tim was exposed to muscle cars in general and Chargers specifically when his dad purchased one every couple years. The car that cast the mold for for Tim's love of 1971 Chargers though was a Hemi R/T his dad bought and never sold. '71 was the last year of the Hemi and according to Tim's dad, the very best year to buy. Tim says this Charger is still in the collection and will be as long as he has a say in the matter! He even stated that he thinks of these cars not as investments, but as stories that need to be protected and cared after.
Talking to Tim is like taking a peek into another reality. The conversation ranged from high speed runs on race tracks, overseas promotional tours, and meeting other car nuts that just happen to be famous. He has a great mind for the history of these vehicles combined with meeting the people that were actually made the history in the first place. Tim makes history of his own as well, with record breaking sale prices on cars at Mecum or recreating a 1971 record breaking run on the salt flats.
You can get more information about the Wellborn Musclecar Museum at the website WellbornMusclecarMuseum.com  or on Facebook.com/wellbornmuseum. This is the VERY same museum where Mr. Daniel Boshears provides his Mopar mechanical services (as we discussed in Episode 346). Daniel provided the introduction, in fact!
Thanks for the amazing interview Tim!
-Rob Kibbe
======================================================
This interview sponsored by our pals at National Parts Depot –
your premier source for muscle car restoration parts!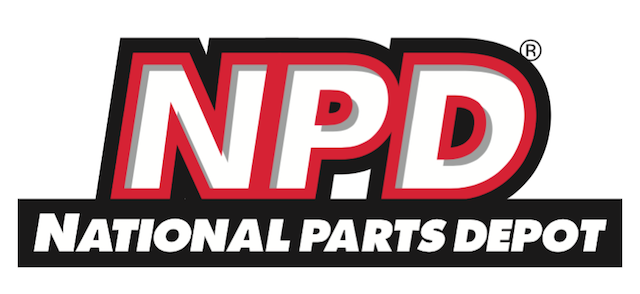 ======================================================
This episode also includes the return of the  Vintage Air Summer Special! Vintage Air are the inventors of high performance air conditioning, Providing systems for Street Rods, Muscle Cars, and Classic Vehicles.
Big news – hot off the presses! VA just released a complete update on our 67-68 Camaro/ Firebird kit. Under hood improvements include new fender well hose routing for a clean firewall, new outside mount metal firewall block-off plate, new condenser mounting brackets with integral drier mount, and new condenser hard lines. The inside evaporator unit brackets have be redesigned to raise the unit almost 1" for increased foot room, a new in dash double center vent assembly (for original non-a/c cars), and a new controls conversion kit that that eliminates the three speed blower switch on factory a/c cars and replaces it with a variable speed control through the top dash control lever.
More info is available on the website as well!