Podcast: Play in new window | Download
Subscribe: Google Podcasts | RSS
======================================================
FEATURE INTERVIEW:
Dan Kahn
Kahn Media, SEMA Board Candidate
Our guest this week is my good friend Dan Kahn. Dan is the President of Kahn Media, a company he literally built from his second bedroom, and today it is the premier automotive PR and Marketing agency for the Automotive after market and beyond. He's a current member of the SEMA Board of Directors and is up for re-election, beginning on May 8, 2018. I asked if he'd be willing to share his experience thus far with our audience and also to discuss the challenges ahead, and as you'll hear in the interview he was more than up to the task!
Dan is a tidal wave of information and insight into the aftermarket. It's an industry he knows inside and out, but what's always impressed me about him is his ability to still see the whole industry with an outsiders perspective….because getting more people from "outside to inside" is one of his biggest desires.
When it comes to the acronym of "SEMA," for many of us it simply sparks the name of the worlds coolest trade (and car) show in Last Vegas every November. It features world-class custom cars, glitzy high level presentations, and cutting edge products. However, there is much more to SEMA than that – and it's the trade organization for the aftermarket that truly fights for the rights of customers to modify their rides, connects powerful companies with powerful legislators to create fair laws, and helps young companies build and grow. Without it we'd all be in a far different place! The future direction of SEMA is vitally important to keeping the good situation we're in today a viable one for tomorrow.
I have know Dan for many years and we even hosted the old Cars for a Living podcast together. I know Dan is concerned about the hobby and will work hard to make sure the opportunity exists for future generations. He has some great ideas and a passion for car culture over all. If you are a automotive supplier or small business that belongs to SEMA, check Dan out and make sure to vote on May 8th for your favorite SEMA board member.
You can get more information at Dan4SEMA.com
Good luck on the election, Dan!
-Rob Kibbe
======================================================
This interview sponsored by our pals at National Parts Depot –
your premier source for muscle car restoration parts!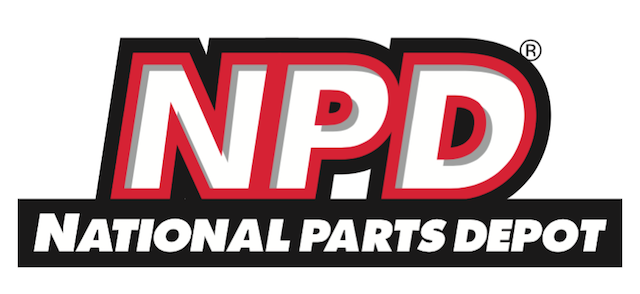 ======================================================
"Ask Rick" with NPD's Rick Schmidt!
Listener Question: Purchasing Classic Muscle Cars
This month I had the chase to "Ask Rick" about buying cars at a swap meet, but first dug into the birth of the Ford Mustang on April 17th, 1964. Of course Rick had insights into the Mustang, but the conversation led to the Lee Iaccoca. He mentioned that it takes an army to create and build a car but Mr Iaccoca definitely was a major part of it existing today. The speed at which the Mustang was developed, changed, and evolved over the next 8 years was done at a pace that likely couldn't happen today though, primarily because the entire process of design, engineering, etc. has all matured to far higher and more complex standards.
Our second topic was based off of a quwstion send in by a listener, and was a fairly broad one. In a nutshell, the basic question was how to avoid being "ripped off" when trying to by a classic car at a swap meet! Rick's response was to do your research, ask for help, and understand that nothing is guaranteed. Rick said that swap meets are full of experts and people that know intimate details about their favorite line of vehicles. Feel free to ask these experts for help. Don't be sheepish about paying them for expertise too! In the end it's just a little cheap insurance for a potential lifetime of fun.
Thanks again for the great advice, Rick!
======================================================