Podcast: Play in new window | Download
Subscribe: Google Podcasts | RSS
======================================================
FEATURE INTERVIEW:
Shannon Hudson
Redline Gauge Works
In this episode of TMCP our feature guest is Shannon Hudson, Owner of Redline Gauge Works in Santa Clarita, CA. Shannon is a previous show guest from way back in episode 142. I asked him back on the show as a part of the update to the General Lee, because gauge restoration is what they do every day…and Shannon is also a huge Mopar fan in particular! I wanted to get advice on how to cure normal Mopar gauge woes as well as updating the cluster to higher voltage standards. Redline Gauge Works handles all kinds of work from total custom clusters to normal classic car restorations.
Unlike the complete updating of gauges (with the classic look) like Shannon did for my Chevelle, the goal with the General here is simply a restoration of the cluster that I have, but with the addition of a factory tick-tock-tach. Shannon also recommended changing the factory ammeter over to a volt meter for safety reasons, but it will retain the ammeter look. As Shannon explained (and has plenty of experience in), Mopars have the issue that when the old wiring starts to degrade the ammeter is the first place where things start to melt – primarily because it's effectively a wiring node for the whole interior system. Making the change will be safer – and cooler!
Shannon also discussed other the new features in the digital gauges and how easy they make modifying older systems (as we did with my Chevelle). The new units are more reliable and easier to make accurate. They also work very well with newer engine swaps and communicate through the engine control module to get the information direct from the source. Redline Gauge Works will work with customers to build the gauge set they really want, and their goal is to make it so hassle free that he does not want to hear back from a customer until it's time for the next project. I definitely fit the bill for that one.
You can see more about Redline Gauge Works on Facebook.com/redlinegw , Instagram.com/redlinegaugeworks or on the web page RedlineGaugeWorks.com. You can also Email at info@redlinegaugeworks.com
Thanks, Shannon!
-Rob Kibbe
p.s. Did I metion that Shannon's father-in-law is Renaud Valuzet? He and his brothers were the builders of the General Lee's for the first several season of the Dukes of Hazzard. If there's anyone that should build the gauges for the General, it's Shannon!
======================================================
This interview sponsored by our pals at National Parts Depot –
your premier source for muscle car restoration parts!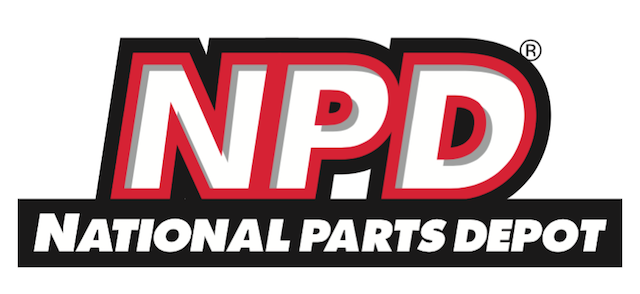 ======================================================
The Pro-Touring.com Update
with Larry Callahan!
Optima Batteries Drive AutoX: Larry and I cover the results from the brand new Drive AutoX. Scott Feldon's 1972 Corvette, "Black Mamba" was the winner of the event among a great list of cars. Check out DriveOptima.com and see if there is an event you would like to volunteer at and let Larry know.
One Lap of America: Pro-Touring.com will have coverage of this event as Carl Casanova and John Mahn will be attending and providing updates. May 4th is the start of this event.
General Lee Update: I will be trying out some QA1 shocks and upper a-arms to see if it takes care of the Mopar feel in the front with a corrected geometry. I should have this done in time for a Mopars in the Park Farmington, MN show June 1st. Also it looks like the rear springs on the General were changed as well as the perches so I am working on getting that straightened around. Stay tuned as these should be fixed by the next show.
Larry Stuff: Larry recently posted that he is upgrading his trailer with three Optima Blue Top batteries and a better battery management system. He stated he could jump start his diesel fromthe trailer once he has it all installed.
As always Autocross and Pro-Touring events are featured at Pro-Touring.com
We're proud to say that this segment is sponsored by the fantastic muscle car and hot rod wiring supply company, Ron Francis Wiring, and we're very appreciative that they are our show sponsor!
Thanks, Ron Francis!