Podcast: Play in new window | Download
Subscribe: Google Podcasts | RSS
======================================================
FEATURE INTERVIEW:
Nathan Warren
Warren Customs LLC, Hamilton, Alabama
My General – soon headed to Warren Customs! The only change I've made to date is replacing the wheels with the 15 inch TV correct 10-spoke "Vectors" that you see here. I love them!In this episode I spoke to Nathan Warren, owner of Warren Customs LLC in Alabama. As you may have heard, I recently purchased a 1969 General Lee clone! Nathan heard about this and reached out to offer his services on the car, specifically with the minor body and interior modifications I wanted to make in regards to making the General appear as it did in Season 3 of the Dukes of Hazzard TV Show. Basically, like me, Nathan's a total Dukes of Hazzard geek!
Nearly every modification I need to make is really not correct for a MOPAR restoration at all (other than adding the reverse lights back in as well as installing wheel lip molding), but as a skilled painter and Dukes fan himself Nathan knew they could get the job done well. Nathan's shop will do a number of TV car mods to the car such as painting the interior of the trunk orange, "black out" the entire engine bay (as well as under the hood), add in the back up lamps, wheel lip molding, sail panel vinyl top trim, change out the "General Lee" graphics for the correct ones from that era, and then convert the interior from it's current color to the weird dark brown shade that the studio painted the cars to. It's the little things, right?
With all of that said, Nathan started pointing out the many little things needed to make the car accurate and also easier to do in the right order. Thanks to his input, the build schedule is changing and I am excited as it sounds like it will work much better in the end. I'll be converting the car to power steering as well as a floor shift, and that means he'll need the new steering column and floor console to paint as well. If I decide to pull the trigger and convert to power brakes we'll need to get that done ahead of time too so he can have the firewall ready to go.
Nathan's story of Warren Customs is a very inpsiring one. He had experience in painting, but it wasn't until his career as an insurance appraiser came to an abrupt end (while his wife was about to have their second child) that he knew he had to do something….and he had to do it fast. Thus, Warren Customs was born out of opportunity and necessity. One job turned into two, and painting gasoline trucks and 100 year old safes led to building a '57 Bel Air. Now he is looking for a car to get to SEMA and is utilizing the concepts in the Sponsorship Fastlane course to get financial or parts backing to make it happen!
You can get more information on Warren Customs Auto Body on Facebook.com/WarrenCustoms or on Instagram.com/warren_customs_llc.
Thanks the interview Nathan, I am looking forward to working with you on the General Lee!
-Rob Kibbe
======================================================
This interview sponsored by our pals at National Parts Depot –
your premier source for muscle car restoration parts!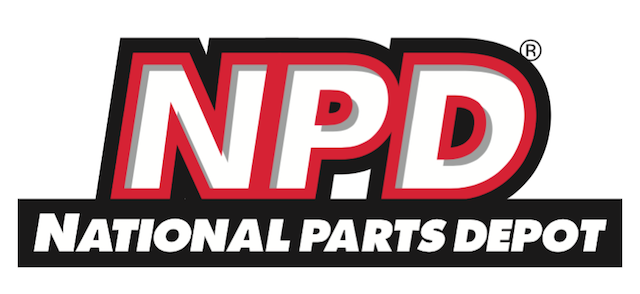 ======================================================
"Ask Rick" with NPD's Rick Schmidt!
Showing Cars at Amelia Island Concours
Rick and his dad showed off a 1960 Continental. He said it is a very hard car to restore and you can get upside down very quickly. This particular car was offered to the Schmidt's specifically and was already restored by the previous owner so they were able to check it off the bucket list.
The next Amelia Island Concours show will be held March 8-10, 2019 in Amelia Island Florida.
Thanks for the insights into such a great show!
Schmidt – 1960 Continental
======================================================
SPONSORSHIP FASTLANE UPDATE:
Matt Vaudrin
Rumbulder.com
Dear Rob,
I wanted to take a moment to share my slightly different use of your sponsorship fast lane class, and where it's taken me. I am a huge fan of all things automotive. I currently own a 2015 Mustang GT manual trans, 2016 Mustang GT auto trans, a 1983 ford ranger with a turbo charged 4 cylinder, a 1993 Dodge b250 painted like the A Team van, and a 1972 Buick Riviera that was the subject of a recent Burning Questions with Bernie. Though I did not sign up for your class to get a car sponsored, no I took all the lessons and re-purposed them into my other hobby, RC airplanes.
My pet project is Rumbuilder.com and for several years it's been nothing more than a Youtube channel that I occasionally uploaded to while dreaming of one day turning it into a weekly RC web show. After taking your class I took a long hard look at my one day dream and revised it. Now I'm up a few hundred subscribers, I've started an Instagram, and am excitedly a few weeks away from releasing my first ever Rumbuilder exclusive airplane.
A 71 inch foam B-17 bomber. I also bought a silk screening kit and will be doing custom rc and airplane inspired t-shirts. But what really got me needing to share with you is that last week I actually got my first legitimate sponsor. Laine's Planes (lainesplanes.com) has jumped on board and is sponsoring my latest project. I'm using one of his airframes converted to rocket power and attempting to reach 300mph. He's providing me airplanes at cost, and I'm spreading the word about his business and showing his planes to people who wouldn't normally see them. I really must thank you for providing the push to get me going. I'm really glad I purchased your class Rob.
If you ever find yourself back near DFW again and want to mess with some rc planes let me know.
Sincerely,
Matt Vaudrin