Podcast: Play in new window | Download
Subscribe: Google Podcasts | RSS
======================================================
FEATURE INTERVIEW:
Jeff Allison:
Building Jeremy McLellan's 1966 Chevelle
This weeks interview is with a name show followers will recognize, Jeff Allison of Allison Customs. Jeff is the one responsible for making my dream of rebuilding my families Chevelle into a Pro-Touring competing, SEMA show attending, and magazine article page turner wonder car. He is doing it once again this time for Jeremy McLellean's 1966 Chevelle and it too is going to SEMA. Personally….it's extra special to me that this is happening. Jeremy and Jeff found each other as a result of this very podcast, and many of the parts on the car (including the engine) are things Jeremy chose after listening to specific interviews on this show about! It's awesome to see this come full circle, and that Jeff's chance at chasing his dream – by first helping me chase mine – all came to fruition!
Now, speaking of the engine, the first thing that most people think about in a muscle car……is the engine. In this case the powerplant is the incredible Chevrolet Performance LT4, direct injected, capable of producing 640 horsepower and 630 lb.-ft. of torque. Jeremy wants to drive the car all the time so it needs to be reliable but enough power to fill his need for speed. The LT4 is a brand new crate engine for the highest dependability and it even comes with a GM warranty.
Jeremy wanted the state of the art in suspension technology and installed an Art Morrison Chassis. This will be combined with Ride Tech's air ride suspension system. This will add handling and comfort for long rides or a little pro-touring competition. Jeff said that the driveshaft is an expensive 4 inch diameter shaft but they are building the whole car for future improvements up to 1000 horsepower.
This car is so over the top on so many things like aftermarket wheels with Jeremy's name embossed in the center cars, or the gauge clusters with his name on them instead of the manufacturers. Of it also has the latest air conditioning with digital controls and state of the art entertainment system. They are even adding cameras around the entire car so parking and backing will be a breeze.
You can find Jeff talking about Jeremy's Chevelle on The Muscle Car Place episode 260 , 273, and 278. All of the work that has happened since those interviews you can see at Jeff's You Tube channel Project Car Garage. There is also an extensive build thread on Pro-Touring.com. The car will be at SEMA 2018 and will be at the Ron Francis Wiring booth. Stop in and check it out!
Thanks for the update Jeff! I cannot wait to see what you do next.
-Robert Kibbe
======================================================
This interview sponsored by our pals at National Parts Depot –
your premier source for muscle car restoration parts!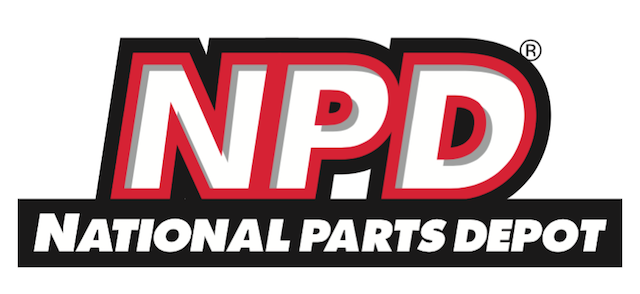 ======================================================
 Taking Our Idea to Kickstarter!
Still readying?  Well…..in this episode, just for a few minutes, I decided to share something really big that I've been working on on the side for several years. It's a product – a real honest to God physical product – and believe it or not, but it's not automotive! At the same time, the only way it could have come to be is with the help of my automotive contacts.
It's called the Magic Tee….and it's a super cool next generation baseball tee that hangs a ball from a tiny source of suction! It helps hitters – old and young – see the entire ball, but focus in on the bottom half "sweet spot". It has a huge circular base for stability as well. It's unlike anything we think we've ever seen go to market. Please check it out if you dig baseball – or have friends that do. It will debut on Kickstarter on February 27, 2018!
So why am I sharing this? Well, first and foremost, because I'm proud of it…and I hope you'll support the project and buy one if it's something you need!
But secondly, because I want to share the process of bringing a brand new product to market….and taking it from an idea in your head to something that's manufactured and able to sell directly to the consumer, complete with quality parts, shipping logistics, and the whole ball of wax. In this day and age you can do it, and you don't have to first get permission from a retailer, or sell your idea to another manufacture, or invest a billion dollars into inventory of something you have no clue as to what it's market sales will be. I'm not suggesting this is something easy to accomplish (it's been super hard), but now you really can take your widget right to the consumer!
Also….I do know that this isn't at all an automotive product. For me, the things that inspire me on business projects involve the topic of something, the people I work with, and the real market chance to see it become profitable (i.e. make money at it). Ideally a project or business venture will hit all three of those criteria completely evenly, but if it can't do at least two of the three really well….it's probably a bad fit for me. The topic component is the toughest part though, because if the topic is car stuff – I'm in no matter what. If the topic is making something new and cool that's never been done before – but isn't automotive in nature – I'm in as long as the PEOPLE I'm with love the topic too. Hopefully that makes sense.
Anyway, please do check out the Magic Tee – and share as you see fit! Again, it will will debut on Kickstarter on February 27, 2018! Visit http://www.magictee.io for details!