Podcast: Play in new window | Download
Subscribe: Google Podcasts | RSS
======================================================
FEATURE INTERVIEW:
Doug Warble
SUSQUEHANNA VALLEY G T O
This weeks interview is Doug Warble with the Susquehanna Valley GTO club that will be hosting the GTOAA National Meet June 26-30, 2018 Valley Forge, PA. Doug grew up around cars and when his dad purchased a GTO "parts car" his life changed to revolve around Pontiacs. He is a fountain of information and I dared to ask him about his favori
te obsession.
The GTOAA was founded in 1979 by Tony Bastion for the restoration, preservation and enjoyment of GTOs. The first meet was in Indianapolis Indiana and has grown nationwide. The GTOAA now boasts 4000 members across the US. The organization recently started spot lighting the regional chapters and boosting them on the national web site and Facebook. This action has significantly increased it's membership and should make for a great turnout at the national meet.
The national GTO event will bring out the rare and interesting cars. Doug said they would be moved inside of the facility and be inside for the whole event. The concurs judging will be very in depth with a 400 point system. Matching numbers and correct components are all tracked and judged. There will be something for everyone though and GTOs or even Pontiac's in general are all invited. Barn finds and daily drivers are encouraged to come out and demonstrate all stages of GTO vehicles. It should be a great time for all.
You can find out more about SUSQUEHANNA VALLEY G T O at SVGTO.com and the GTO association of America at GTOaa.org.
Thanks so much Doug for the GTO insights!
-Rob Kibbe
======================================================
This interview sponsored by our pals at National Parts Depot –
your premier source for muscle car restoration parts!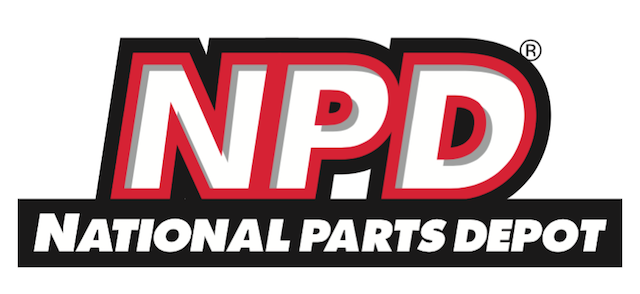 ======================================================
"Ask Rick" with NPD's Rick Schmidt!
Listener Questions
In this our second segment of 2018 we covered several listener questions. The first on up for Rick dealt with learning how NPD looks at the future of restoration car parts. Specifically, does NPD try to do any pre-emptive "prospecting" and guess what cars may be collectible in the future? If so, do they start trying to obtain information now on those cars? Rick told me that he has a hard time keeping up with the old vehicles and the industry as a whole is not that far ahead of the curve to be able to do that. The information about sales record as easy to get many years later though and record are now all electronic. The days of boxes of paper records are gone but the information is still there.
The next question came from a listener with an all original '41 Packard that looked "good enough" on the outside…but not so goo on the inside. The question dealt with keeping it ratty but "correct" vs. restoring it. Rick said in his opinion a ratty interior, even if it is totally original, it still a ratty interior. He likes to see a vehicle with a "proud" look and in nice shape that shows the owner has taken care of it and not neglected it.
I also asked Rick about the final Ford NPD Car Show, ever that happened recently on January 12th. He said that it was a very bittersweet event in that almost 850 cars showed up and many great friends including two of the three people that started the show 24 years ago. It was sad to know that they would not be attending the show they founded again but nice to realize how many people they impacted for quite a long time.
Speaking of Fords, I asked Rick about the public debut of one of the most sought after Mustangs ever: The '68 Steve McQueen Mustang from the movie BULLITT. The car was debuted by Ford at the Detroit North American International Auto Showa along with the new 2019 Bullitt Mustang. Wouldn't you know it though….Rick knew it was coming and had heard about it months before! Tune in to hear the sneaky details. You can also check out the amazing details in the Haggerty article about the Bullitt Steve McQueen could not buy back.
Thanks Rick for the great advice!