Podcast: Play in new window | Download
Subscribe: Google Podcasts | RSS
======================================================
FEATURE INTERVIEW:
Daniel Boshears
Dream Job at Wellborn Musclecar Museum
This is the last of three "Inspirational Interviews" for the start of 2018. Hopefully these motivate you to set goals and chase dreams this year. Our guest today has both a job and a business in his biggest passion of all: Mopar muscle cars!
Danial Boshears chased his dream from the start and always planned on working with cars.  In high school he worked on carburetors and transmissions for other people for spending money. When he went to college he took machinist classes so he can make parts that either do not exist anymore  or don't exist yet.  He also started working in racing right out of high school and planned on making a career out of it. His desire to live the life in a racing team changed, but his Mopar passion didn't. He quickly grew a reputation of someone who was great at making Pentastar products run!
As a result of this Daniel was approached to rebuild a carburetor for a customer….but it was on an untouched and valuable Mopar. The big requirement of the job was a tough one: the carburetor had to work perfectly, and it had to look like it was untouched. He did the work and once installed on the car it fired right up without even touching the accelerator pedal. This impressed Ted Stephens of Stephens Performance which then opened the door to being introduced to Tim Wellborn. That led to his  dream job at theWellborn Muscle Car Museum, a museum that holds a cadre of valuable late 1960's and early 1970's Mopar muscle cars. He is now the mechanic for the 50 some cars and is responsible for making sure they are always drive able. Daniel said that there is not a single car in the museum that is not susceptible to being driven.
You may have seen Daniel on internet video episodes featuring Mike Finnegan or on old Engine Masters contest features. Daniel and Mike are friends, and their mutual residence of the state of Georgia allows them to work on projects together.
Daniel's personal business is the Red Rocket Engine Co, which specializes in all forms of Mopar high performance engine builds. He competed in the Engine Master contests with his Gen III Hemi's (and won), and then was introduced to the movers and shakers in the automotive media world. He developed the company to offer quality built and checked Mopar crate engines even up into the 1400 horsepower range.
You can find out more about Daniel on Facebook.com/daniel.g.boshears  on Instagram.com/1boshears or at Instagram.com/explore/tags/redrocketenginecompany.
Thanks so much for the interview!
-Rob Kibbe
======================================================
This interview sponsored by our pals at National Parts Depot –
your premier source for muscle car restoration parts!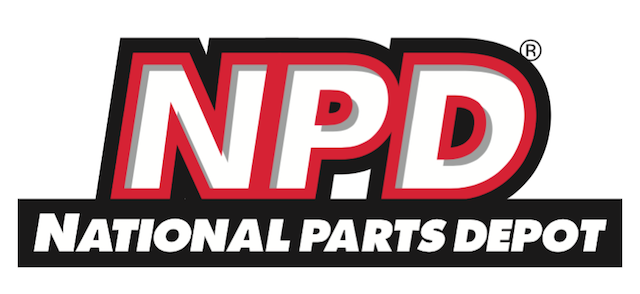 ======================================================
The Pro-Touring.com Update
with Larry Callahan!
FM3 /OPTIMA's DriveAutoX: Larry mentioned the newly announced Optima DriveAutoX series coming up in April 2018. It looks like weekend race events around the country. We will be watching this series
Host My Junk: Larry's new photo sharing site is now LIVE! You can check it out at Hostmyjunk.com. Larry has already stocked it with great images from SEMA 2017 including Suzy Bauter's AMC station wagon that will be tearing up the autocross very soon.
Rob Kibbe's Dodge Charger update: I have always dreamed of owning a General Lee, and now that I have one, some of my dreams could be a reality but I am not sure if I want that anymore. I asked the Godfather of Pro-Touring himself what he thought about making my car a all out handling machine. He recommended what I have been thinking and that is to only do bolt on stuff that can be changed back if I should ever want to sell it. Dodge Chargers can be worth some bucks, but usually only if they are stock and almost new.
As always Autocross and Pro-Touring events are featured at Pro-Touring.com
We're proud to say that this segment is sponsored by the fantastic muscle car and hot rod wiring supply company, Ron Francis Wiring, and we're very appreciative that they are our show sponsor!
Thanks, Ron Francis!
======================================================