Podcast: Play in new window | Download
Subscribe: Google Podcasts | RSS
======================================================
FEATURE INTERVIEW:
Mike Paul
The Motor Madhouse Podcast
To kick off January 2018 I wanted to devote the month to people that are growing and goal setting big things, specifically in regards to their transition into the automotive industry and hobby. My goal is to showcase people that are using the passion to do things they'd only dreamt of previously, be they a hobby, dream, or business! This weeks interview is with Mike Paul, and his story is a combo of all three items. Mike is the host of the all new Motor Madhouse podcast, which is a show dedicated to his vehicle and engine passions. Currently it is not intended to replace his day job in sales but instead to allow hit to scratch the itch he has to of creating a show all around his favorite topic ever. The podcast and media outlets were born out of this quest to talk to people about motors, cars and anything mechanical.
As a little background, Mike grew up in a car enthusiast family and his dad owned an investment quality auto restoration business. He and his father at one point started an auto auction in the wake of Mecum leaving the area and figured out real quick that the pace of such a business was a lot to handle. He then went off to make his own path and went into college for aviation mechanics. This experience allowed him the skills to use machine shop equipment in a quality fashion. Mike told me that he loves to build things with his hands and get to feel the parts.
When you get a couple podcasters together the conversation eventually turns to equipment and software. I swapped notes with Mike on what products he utilizes to produce his shows. I also asked about web hosting and where to keep the files. It was a great insight into the back side of podcasting and how to run a quality show.
You can find out more about Mike and you can hear the podcasts at TheMotorMadhouse.fireside.fm and you can interact with him at Facebook.com/motormadhouse. If you like to watch some of his videos you can find him on YouTube soon.
Thanks so much for the interview!
-Rob Kibbe
p.s. In a bit of personal goal setting news, one of my big goals finally came true: I bought a General Lee! Yes, after many years of searching it was connections through these podcast shows that finally brought this to reality. Thanks to everyone and I look forward to updating you on all things Charger.
======================================================
This interview sponsored by our pals at National Parts Depot –
your premier source for muscle car restoration parts!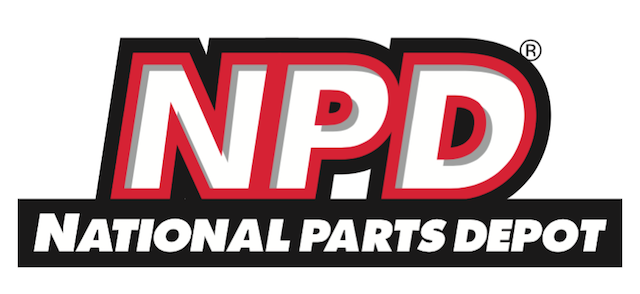 ======================================================
"Ask Rick" with NPD's Rick Schmidt!
Car Flipping Tips
For our first segment of 2018 I spoke with Rick about car flipping and sales. Years ago Rick's father was involved heavily in buying and selling cars (along with restoration work), and it's a business that Rick literally grew up in! Rick still maintains their dealer license, though he admittedly never really sells anything anymore. Rick had a pretty funny story regarding his dad's last vehicle sale…and how it didn't happen because he couldn't stand the thought of the buyer screwing up a perfectly good and original Mustang!
Rick did tell me how to power your classic project especially if you are not too picky about what engine is going into it. Many people are going the "RestoMod" route and ditching the original engine which is probably still a great motor if the car was in good shape. He told me most of the engines wind up on eBay and there are deals to be had on original iron.
I also asked Rick about the upcoming final Ford Car Cruise, ever. Due to shrinking show size and the increasing costs of maintaining such an event,NPD has decided to end the tradition. It will be the 24th and last Ford and Mustang roundup and will be held on January 12th. He told me that he hopes something will start to fill that time.
Thanks Rick for the great advice!