Podcast: Play in new window | Download
Subscribe: Google Podcasts | RSS
======================================================
FEATURE INTERVIEW:
Eric Casperson
GTOG8TA.com Performance Pontiac Parts
In this episode I spoke about modern Pontiac Performance with Eric Casperson, General Manager at GTOG8TA.com. Eric said when he was young he really wanted to be involved with sports and maybe manage or be on a team. He really did not care what kind of team, just be around sports. Well, things do not always go as planned. Eric grew up in his dads auto parts business and was involved with all aspects of parts sales and is now second nature so of course starting his own was natural. He says he loves what he does and is enjoying growing his own online presence.
Eric said that his first car was a 1994 Pontiac Trans Am and it pretty much cast the mold for an over all interest in Pontiacs and a thirst for power. He told me about the G8 and GTO options for more recent muscle and gave me some great ideas on which cars to look for. I asked him if these cars were considered collectible yet and he told me about certain options like the Sport Appearance Package (SAP) that made particular cars more valuable than others. It may be that the G8's in particular are the ones to go after!
The GTOG8TA.com website and sales portal for newer Pontiac muscle restoration parts grew out of Eric's passion for these cars. He started by just selling parts from other vendors for the cars he is interested in. Later he expanded to parts that he designed to replace hard to find parts or limited run pieces on these high performance vehicles.
You can find more about GTOG8TA on the internet at GTOG8TA.com or on Facebook  and Instagram
Thanks for talking to me about Pontiacs and newer muscle cars!
-Rob Kibbe
======================================================
This interview sponsored by our pals at National Parts Depot –
your premier source for muscle car restoration parts!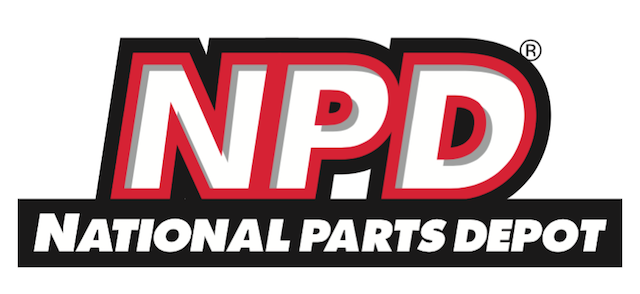 ======================================================
Ho Ho Ho! TMCP Christmas Shirts are for Sale!
In a world of ugly Christmas sweaters we decided to come up with a new magical Christmas duds that keeps you smiling the whole year, and it's better than a jelly of the month club membership. Something that celebrates a good old fashioned family Christmas. Something that makes you think of kith and kin, and remember the year you tool the front wheel drive sleigh to bring home the tree you dug out of the ground yourself.
Thus, We present to you the "Holiday Road" clothing collection! This years design is available in short and long sleeve tees, hoodies, and even on phone cases. Multiple Christmassy colors are available for everything – and we even have black for you gearhead purists too.
Please visit TMCPSHIRTS.com to peruse and purchase. All proceeds go towards keeping the TMCP staff paid and happy!
======================================================
The Pro-Touring.com Update
with Larry Callahan!
Pro-Touring.com SEMA Dinner Update: Larry actually MC'd the Pro-Touring SEMA dinner by himself this year. He said it must have been successful as he did not pass out  while talking in front of everyone. On the plus side, the location for next years dinner has been set and it will be held for at least one more year. Larry said that this year, he even got to visit the Lateral-G dinner for once and had a great time.
Good Guys Duel in the Desert: This years winner has never won this event before and did it "with a bullet". Robbie Unser was able to beat everyone by just enough to make it. His last lap was even his worst lap of the day. He beat previous winners and took home the prize.
As always Autocross and Pro-Touring events are featured at Pro-Touring.com
We're proud to say that this segment is sponsored by the fantastic muscle car and hot rod wiring supply company, Ron Francis Wiring, and we're very appreciative that they are our show sponsor!
Thanks, Ron Francis!
======================================================