Podcast: Play in new window | Download
Subscribe: Google Podcasts | RSS
======================================================
FEATURE INTERVIEW:
SEMA Show 2017
Cars, Parts, And Friends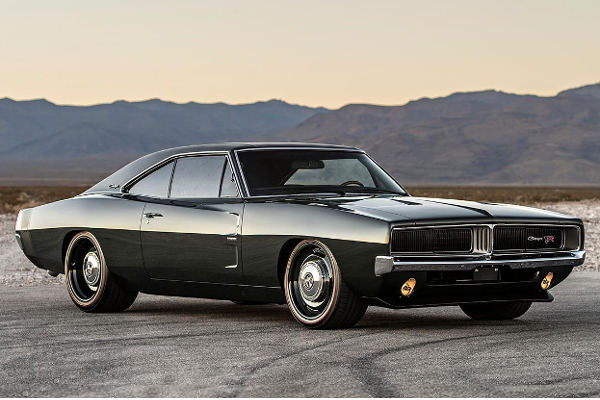 This weeks installment is the first of multiple LIVE from the show floor episodes from SEMA 2017. I was able to catch up once again with old friends of the show, see some amazing cars, and hear about some great products. This first installment is with the Ring Brothers, Colin Dilley of Prestone, Tim Strange of Strange Motion, Jeff Allison of Allison Customs and Scott Bowers of Ron Francis Wiring.
Interview #1 : The amazing Ring Brothers brought a couple new creations to SEMA this year and I interviewed them in the BASF booth with the Defector Charger. In typical Ring Brothers style the car has been shortened, lowered, altered, and smoothed all in a way that looks right, but this time it was a Mopar!
They asked me (as a Charger aficionado) if I noticed the changes, including the rear end shortened two inches. I had to admit I knew things were different but it was so well done it was hard to tell exactly what. Jim and Mike, thanks for taking the time at such a busy event to talk to me about this incredible '69 Charger
Interview #2 : I found Colin Dilley in the Prestone booth next to the Ring Brothers AMC Javelin. He said later the car will go on a promotional tour including a rally where the AMX will lead the event.
Everyone knows the Prestone name as almost a replacement for the word "antifreeze" and I asked Colin about any new features in engine cooling technology. He took a few minutes to talk to me about the Core Guard feature in the new coolant offerings. It was pointed out that newer engines have thinner walls which makes for very hot points that can cause boiling and cavitation. Core Guard protects immediately and guards against hot spots and  Colin has a couple of personal vehicles that he cares for (Charger,Jeep Wrangler, Ford F250 Powerstroke) and he admitted that as soon as Core Guard was introduced he changed out the coolant so he had the same protection at home.

Interview #3 : Tim Strange ( Strange Motion ) brought an all steel 1932 Ford four door that was "traditional-ish" with the exception of almost every inch being hand massaged, smoothed and changed. The car is so smooth and nice that comments of it being a kit car were overheard. Tim says that he believes that Pro-Touring is dying but the road tours and auto-cross aspects are growing because people just want to get out and use their cars. He says that he is a hot rod/street rod guy and he is happy to be seeing more of that at SEMA.
Royal Purple has supported Tim Strange for a while and soon they will have a refreshed 61 Chevy panel van. Of course it is going back to "tradional-ish"
I had to ask Tim a Dukes question, he tried to get out of it, but eventually answered.
Thanks Tim!
Interview #4 : I caught up with Scott Bowers at the Ron Francis wiring booth, and surprised him with Jeff Allison's announcement of the return of a Chevelle to the booth next year. Not a white one this time though, and slightly newer. Ron Francis has supplied Jeff with some wiring products to showcase in the vehicle. The owner of this Chevelle is really wanting a full driver experience with modern electronics including cameras around the whole car, adjustable air ride suspension, and all modern dash.
I also asked Scott how the sales of the Ron Francis Black Box system is going and he said that it is amazing at the variety of uses the system is being used in from street cars to rock crawlers.
Stay Tuned, even MORE SEMA fun to come!
-Rob Kibbe
======================================================
This interview sponsored by our pals at National Parts Depot –
your premier source for muscle car restoration parts!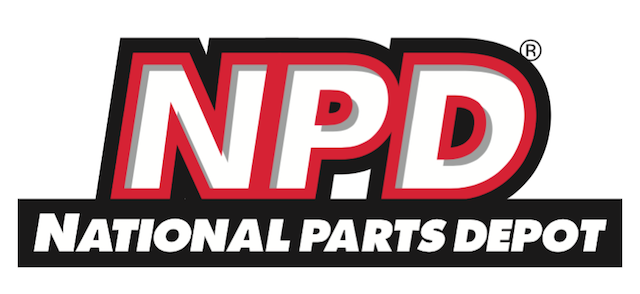 ======================================================